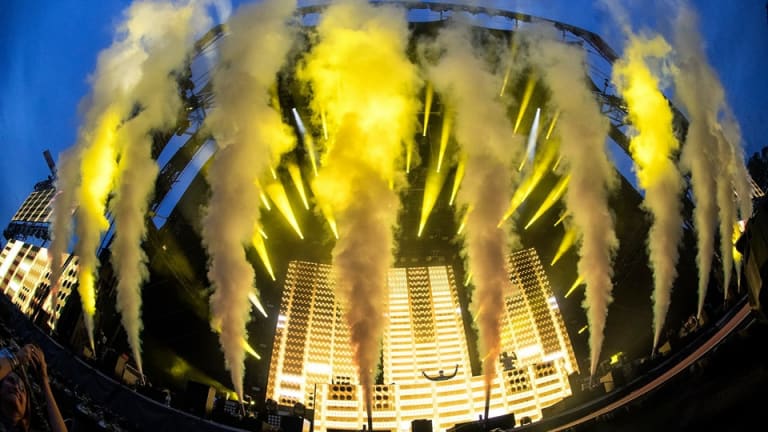 Îlesoniq's Cannabis Policy Shows How Far Legalization Has Come
Montreal's Îlesoniq festival's lax cannabis policy allows festival goers to carry up to 30 grams of marijuana.
Legalization of cannabis has become one of the hottest topics across the United States and beyond. In Canada, recreational marijuana use was legalized in late 2018. Now, Montreal's Îlesoniq Festival is pushing the envelope even further by allowing festival goers to carry and consume marijuana on-site. 
With a lineup including top names like Marshmello, Above & Beyond, Bad Bunny, Nicole Moudaber and more, festivalgoers are being spoiled by Îlesoniq, which will be held at Parc Jean-Drapeau on August 9th and 10th. But the stacked lineup isn't the only thing that will make the festival enjoyable. 
Îlesoniq has put out a statement via Twitter regarding their policy on possession of cannabis and consumption onsite, saying that they will allow attendees to carry up to 30 grams of marijuana. Sale onsite is prohibited (by law), but festivalgoers can consume and enjoy their favorite strains while simultaneously enjoying their favorite EDM acts - without having to hide it from security.
Moreover, appropriate SQDC packaging or government-issued packaging is required, and all federal laws still apply. This leaves glassware (bongs), tupperware, or any other secondary packaging for marijuana out of the equation. 
Still, by abiding by the new recreational marijuana law at the festival, attendees will be able to enjoy consumption without worry, and security's job will be much easier at Îlesoniq. This policy illustrates just how far legalization of marijuana has come internationally, and will likely inspire other festivals and events to adapt to the new landscape as well. 
FOLLOW ÎLESONIQ:
Facebook: facebook.com/ilesoniqfestival
Twitter: twitter.com/ilesoniq
Instagram: instagram.com/ilesoniq