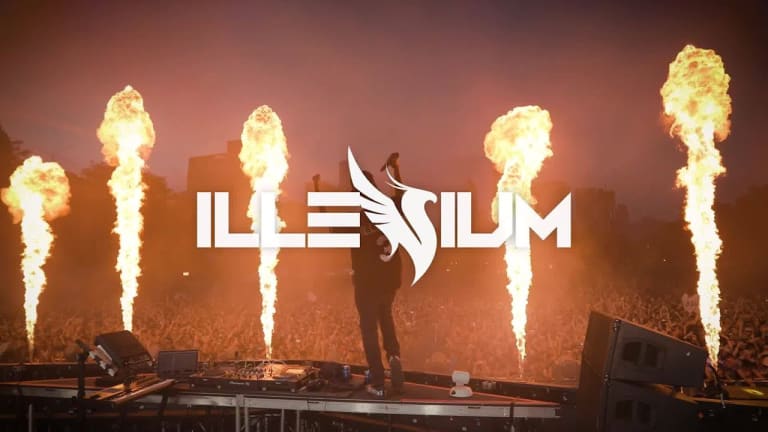 Illenium Partners Up in New Campaign for Suicide Prevention
Illenium is on a mission to help his fans realize why they are awake.
Depression, mental health, and anxiety are without a doubt close and personal topics. Each year it seems like these topics more and more exposure in the media. Electronic dance music artists have taken to social media to express their concerns about their own mental health and struggles. One artist in particular who has shared his journey openly and publicly is Illenium. 
Since he has told the world his story, he also came out with a new song that he dedicated to his journey with addiction and anxiety. The name of the song is "Take You Down." It is an organic and beautifully blended track with soft, meaningful lyrics that complement the vocals. Illenium has voiced that this this track is very dear to him, and it hits home. 
On Facebook, Illenium just announced that he is partnering up with NV Concepts , Wicked Halloween and the Suicide Prevention Lifeline for a new campaign to help raise awareness for "Illenials." The campaign is asking people to create a 15-second videos explaining their reasons for being awake and then post them to Instagram with @nvconcepts tagged including the hashtag "#Awake." NV Concepts will donate $1 to the Suicide Prevention Lifeline for every Instagram story made during this campaign. Ultimately, the purpose of the campaign is to help people who are struggling with anxiety by showing everyone that they are not alone. 
The campaign follows right after National Mental Health Day, which was Wednesday.  Illenium's post below explains in more detail exactly how to participate and potentially help save a life. 
Remember, it is okay not to be okay and you are not alone. Someone is out there willing to listen.
The National Suicide Prevention Lifeline: 1-800-273-8255 
Follow Illenium:
Facebook: https://www.facebook.com/ILLENIUM/
Twitter: https://twitter.com/ILLENIUMMUSIC
Instagram: https://www.instagram.com/illeniummusic/
Website: https://illenium.com/