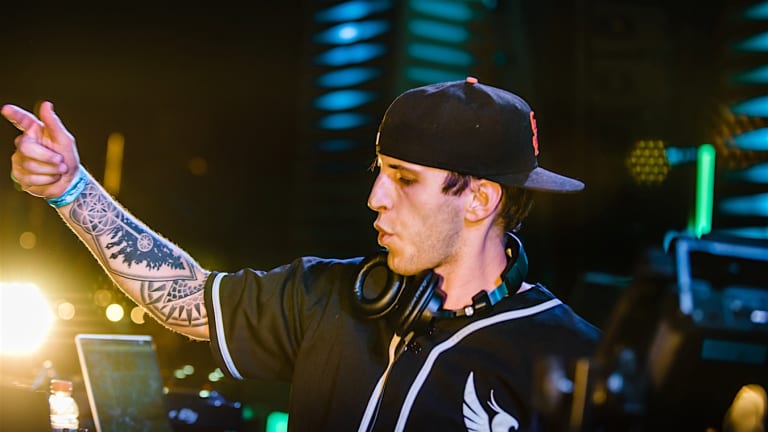 Illenium Teases Clip of Upcoming Track "Pray" Ahead of Apparent Red Rocks Announcement
Fans of Illenium have a lot to look forward to so far this year.
What a time to be an Illenium fan.
A few weeks ago, the Denver DJ/producer debuted an ID during his set at Believe Music Hall in Atlanta. Now he's revealed that the name of the song is "Pray" with a video practically confirming that he's got another Red Rocks Amphitheatre performance on the horizon.
The dramatic downtempo rhythm of "Pray" is synced up with a montage of city skyline images. Interspersed throughout are clips of red sandstone that could only have been taken at Red Rocks, which Pollstar recently declared the Best Outdoor Concert Venue in the U.S.
This wouldn't be the first time that Illenium (real name Nicholas D. Miller) headlined the iconic venue. He first topped the bill of a Red Rocks show in August of 2018 - and before the year drew to a close, he revealed that a Madison Square Garden show lay out on the horizon.
Miller steadily rose to fame since his debut in 2013, and has emerged as one of the EDM world's greatest success stories in the years since. His biggest turning point may have been his chart-topping 2016 album Ashes, which reached #6 on the Billboard Dance/Electronic Charts.
Illenium has yet to reveal specific dates for the release of "Play" and his upcoming Red Rocks Amphitheatre show at the time of writing.
H/T: Your EDM
FOLLOW ILLENIUM:
Facebook: facebook.com/ILLENIUM/
Twitter: twitter.com/ILLENIUMMUSIC
Instagram: instagram.com/illeniummusic/
SoundCloud: soundcloud.com/illeniumofficial