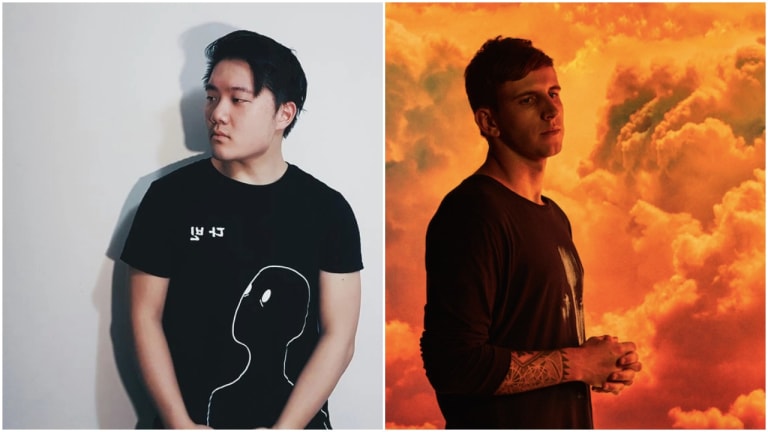 Illenium Responds to Dabin Guitar Smashing Controversy
Illenium took ownership of Dabin's stunt and posted a guitar smashing video of his own out of solidarity.
Fan complaints over Dabin smashing guitars onstage at stops on Illenium's ASCEND Tour prompted the former artist to justify the stunt via Reddit. The latter how now chimed in as well, posting a video of himself partaking in the act and defending it.
"Just to clear some things up, I love this shit haha," wrote Illenium (real name Nicholas D. Miller) in a new thread. "Its creates a super entertaining and hype atmosphere and overall gets the crowd super engaged with the show."
Miller went on to echo the arguments made by Dabin (real name Dabin Lee), namely that the guitars used for the stunt are cheap throwaways. "We have also given parts away to fans and signed a bunch of em," he added. "People were insanely stoked and grateful. It doesn't go much deeper than that."
Illenium's ASCEND Tour started with a September 18th show at Stage AE in Pittsburgh, Pennsylvania and will end with one at Chase Center in San Francisco, California on December 14th, 2020. At the end of January, he will accompany Alesso, Rae Sremmurd and Bazzi at X Games Aspen.
FOLLOW ILLENIUM:
Facebook: facebook.com/ILLENIUM
Twitter: twitter.com/ILLENIUMMUSIC
Instagram: instagram.com/illeniummusic
SoundCloud: soundcloud.com/illeniumofficial
FOLLOW DABIN:
Facebook: facebook.com/dabinmusic
Twitter: twitter.com/iamdabinlee
Instagram: instagram.com/dabinmusic
SoundCloud: soundcloud.com/dabinlee