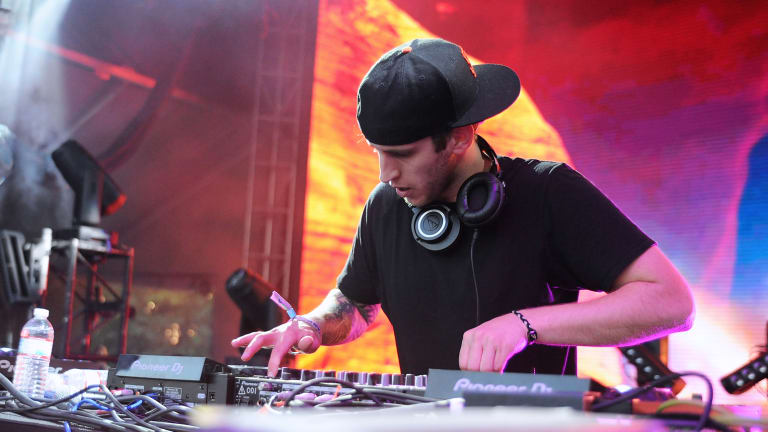 Illenium Takes Top Prize in Global Songwriting Competiton
The popular producer picks up a prestigious award for one of his most popular tracks!
Every producer has a specific goal in mind. Play a main stage set at Coachella? What about closing out EDC? Having a top selling single and/or album? All of these things are ambitious goals for the budding producer. One goal many may not have is winning an international songwriting competition. For Illenium, he made that a reality recently by taking away the top prize at the annual International Songwriting Competition. 
The rising producer (Nicholas Miller) has earned the top honor for his popular track, 'Crawl Outta Love' ft. Annika Wells. Aside from the producer and singer, two other collaborators on the track will share their claim to the top prize. Those people are songwriters Kate Morgan and Michael Biancaniello. 
The International Songwriting Competition (ISC) is an annual contest that takes thousands of submissions from over 140 countries and gives a grand prize of $25,000 along with another $35,000 in additional prizes.  The competition gives out over 70 awards split between 3 different categories. Past winners of this competition include Bastille, The Band Perry, and Lupe Fiasco.   
In his reply to winning the top prize, Illenium had this to say.
-"I am so honored to win the International Songwriting Competition, All the writers and I really fell in love with this song, and we're happy that everyone loved it just as much!"
While some people may not see this as a big deal, this could be a significant development for how EDM artists are viewed as songwriters by the entire music industry.  For as popular as the genre has gotten in recent years, it seems like the genre hasn't gotten enough credit in terms of breaking creative ground throughout the industry. Hopefully, this piece of news signifies a change in any perceptions revolving EDM artists as songwriters. 
Congrats to Illenium and his collaborators on winning this prestigious award! 
H/T: PRNewsWire