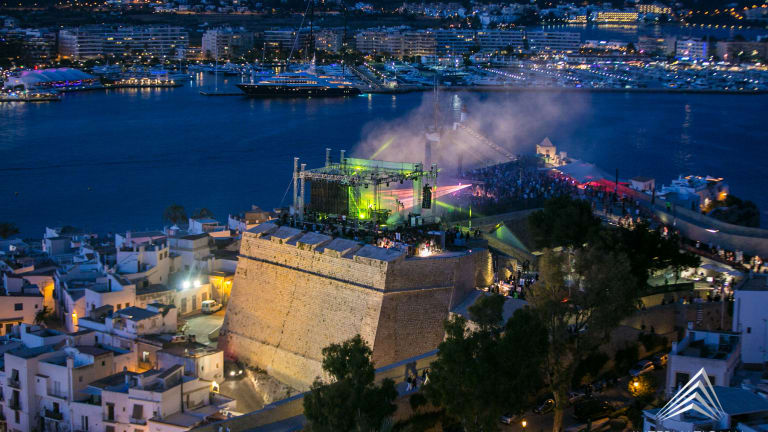 How Has Electronic Music Grown in the Last Few Years? IMS Ibiza Reports
International Music Summit Ibiza just shared some really interesting information!
Founded in 2008 by Pete Tong, the International Music Summit is one of the most important annual events concerning electronic music, with hundreds of delegates, and partners like Smirnoff and DJMag. As the official IMS website states:
International Music Summit is an educational, inspirational and motivational thought leadership platform dedicated to creating awareness of and appreciation for electronic music and the artistry related to DJing and all related art forms, through the presentation of summits and events that celebrate the historic and ongoing contribution of the genre to art and culture worldwide. IMS annually hosts major events globally in Ibiza, Los Angeles, and China.
IMS Ibiza 2017 is taking place right now (May 24-26) and just released it's annual study of the electronic music industry, offering insight on how it has progressed throughout the last years, and touching on a plethora of topics such as music sales & genres, festivals, artists and brands. So, without further ado, here is some of the most interesting information of the IMS Business Report 2017:
In 2016, dance music became the 5th most popular genre in the US. This comes off as no surprise, as the electronic music movement is as strong as ever in the States, with an insane amount of EDM shows (compared to the rest of the world) constantly happening around the country, and with many artists from around the globe relocating to the US in order to step up their career.

Electronic music is also the highest streaming genre in the US, with 57% of total Dance sales being from streaming.
Superstar DJ's aren't making as much money as ever, but are still earning a ton. That was kind of a joke, since Forbes' estimate earnings of the top 12 DJ's fell just 1% in 2016, but are still 12% higher than 2013; which is a lot, and shows how steadily the electronic music genre is moving towards the mainstream, with top DJ's being paid almost as much as pop-stars.
Everyone's Instagram is growing immensely right now. Something interesting about the information presented below is that Facebook's and Soundcloud's growth in the last 3 months is considerably lower than all the other social platforms, with some DJ's having as little as 0% fan growth, while Marshmello's socials are absolutely blowing up, with his Instagram followers almost being doubled within the last 3 months (+44%).
Another thing that is interesting is that The Chainsmokers - who also almost doubled their Instagram followers (+45%) - are gaining a whooping 28k per day on Instagram, Facebook and Twitter combined, but that is not even close to the 47k David Guetta was gaining on just Facebook and Twitter in 2011/12.
The only thing where it sadly seems to have been made no progress is gender diversity. A study of 24 festivals found that on average 17% of the artists were female. Smirnoff has started a campaign with the purpose of doubling the number of women headlining major festivals within the next 3 years, while HARD Events also decided to contribute to the cause with their rather controversial trailer for HARD Summer 2017.
A good thing, however, is that electronic music is at the forefront of global technology trends, from Hardwell's Messenger bot to Chainsmokers' and Sony's VR experience "Lost In Music".
Electronic music festivals are bigger than ever. The numbers are just insane here. During the last ten years, the world's three largest Dance Music events have quintupled their capacity, i.e. Tomorrowland, Electric Daisy Carnival and Ultra Miami have gone from a combined 185k capacity to an absolutely massive 925k.
Finally, the Global Electronic Music industry value has been going up 3% year over year to a $7.4 billion in 2017.
Which facts did you find the most interesting? Let us know in the comments!