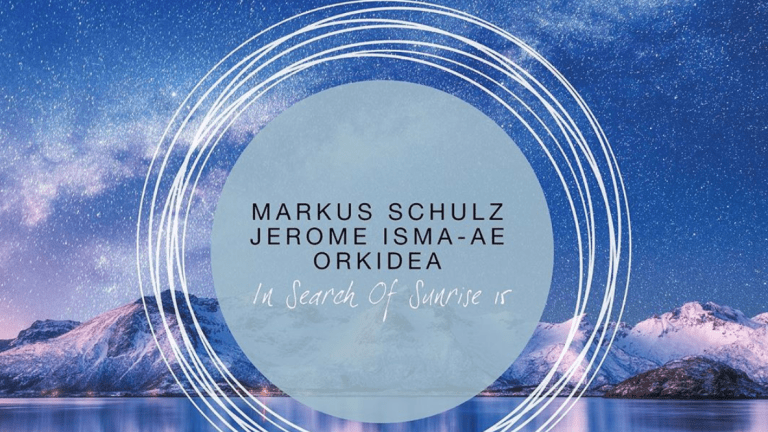 Markus Schulz Enlists Jerome Isma-Ae and Orkidea on In Search of Sunrise 15
Twenty years after its debut, the series continues to be the definitive trance compilation mix
In 1999, trance music was rapidly approaching the pinnacle of its prominence. The early pioneers of the genre were outgrowing their roots and the influence of the ethereal beats was pushing the boundaries of the European horizon. Motivated by the pulsing, entrancing sounds surrounding him, Tiësto curated the first of what would become the quintessential trance compilation mix of all time, In Search of Sunrise.
In the span of two decades, the series has been mixed by prominent names in the genre, including Richard Durand and Markus Schulz. The latter took reins of the project last year, assisted by Andy Moor and Gabriel & Dresden. Schulz has returned for the series' 20th anniversary in the fifteenth installment, this time aided by Jerome Isma-Ae and Orkidea.
In Search of Sunrise 15 advances the legacy built by its predecessors, relying on not only the palpitating rhythms of the transfixing genre but subtly transitioning to ambient, dreamlike harmonies. Schulz takes the reins as the opening act, exposing his recently finished tracks to an audience yearning for new music from the "Unicorn Slayer."
The three-part collection maintains its fluid trance exhibition with Jerome Isma-Ae. The German producer approaches the varied sounds of trance with appearances by Rue & Alastor, Giovanna, DAVI and a few of his own creations. 
Closing out the collection is Helsinki's very own Orkidea. The hypnotic, ambient tones demonstrated in Orkidea's mix transport the listener to a mystical space. Within its confines reside the melodies of JES, Bicep, Paul Oakenfold, and Solarstone.
In Search of Sunrise 15 is available to stream and purchase now.
FOLLOW MARKUS SCHULZ:
Facebook: facebook.com/markusschulz
Instagram: instagram.com/markusschulz
Twitter: twitter.com/markusschulz
SoundCloud: soundcloud.com/markusschulz
FOLLOW JEROME ISMA-AE:
Facebook: facebook.com/ismaae
Instagram: instagram.com/jeromeismaae
Twitter: twitter.com/JeromeIsmaAe
SoundCloud: soundcloud.com/jeromeismaae
FOLLOW ORKIDEA:
Facebook: facebook.com/orkideadj
Instagram:instagram.com/orkidea
Twitter: twitter.com/DJOrkidea
SoundCloud: soundcloud.com/orkidea