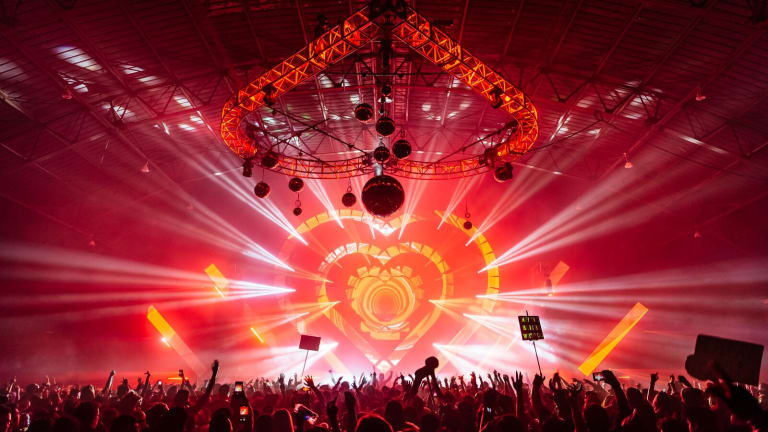 Insomniac's Crush Will Spread the Love to Four Landmark Cities in 2019
The annual Valentine's-themed music festival will welcome Cash Cash, Gammer, Getter, Alan Walker and more.
More details have been revealed for Insomniac's Valentine's Day-themed festival, Crush. The annual music event will coincide with the beloved holiday, expanding to four different cities across two weekends. 
The romantic event will be hosted in San Francisco on February 9th, San Bernardino and Dallas on February 16th, and its original home of Chandler, Arizona on February 15th and 16th. In honor of its 10th anniversary, the Arizona Crush will stretch out to two days for the first time ever. In 2019, the series of festivals will welcome to their lineups Cash Cash, Gammer, Getter, Alan Walker, Loud Luxury and more.
For over two decades, Insomniac has produced more than 2,000 festivals, concerts and club nights around the world. Insomniac's most notable event, Electric Daisy Carnival in Las Vegas, is the largest multi-day music festival in North America.
Tickets for Crush go on sale Friday, December 7th at 12:00 PM PST. Check out more festival information here. 
Follow Insomniac Events: 
Instagram: https://www.instagram.com/insomniacevents/
Twitter: https://twitter.com/insomniacevents?lang=en
Facebook: https://www.facebook.com/insomniacevents/