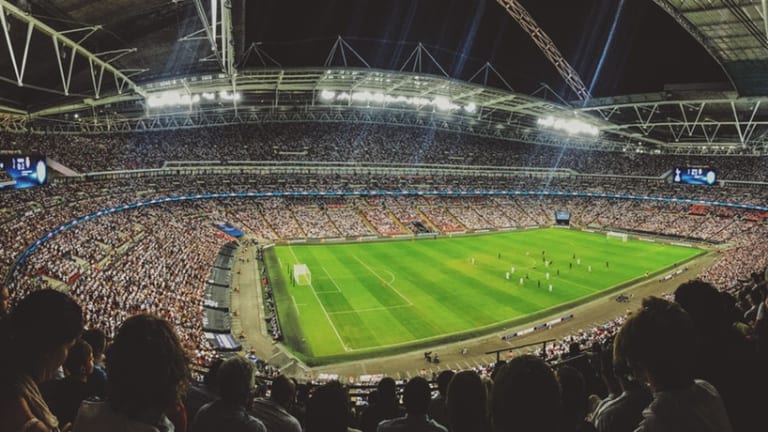 Why do you Keep Hearing "It's Coming Home?"
A quick history lesson for you!
In 1996, the britpop band Lightning Seeds teamed up with comedians Baddiel and Skinner released the track "Three Lions". The track was released in honor of England's national football (soccer) team and features the chant "it's coming home". The "it's coming home" is a refrence to the fact that football (soccer) was first played in England. 
Due to the success of England's National Team in this year's World Cup, "It's coming home" has taken over the world. Memes, videos, posters, graffiti, and more are going viral, as England continues to succeed in Russia. 
Mixmag is reporting that "Three Lions" has overtaken Drake on the Spotify charts and has over 1 million streams in one day. At this rate, if England wins the World Cup, we might see some new streaming records.