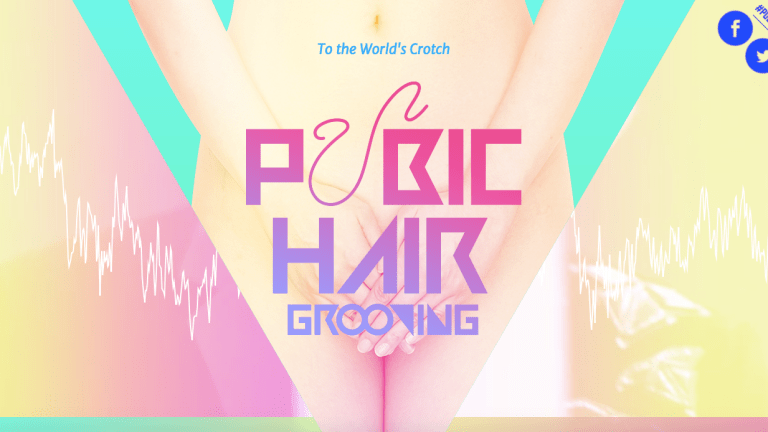 Japanese Producer Taku Takahashi Collabs on Bizarre, Pubic Hair-Inspired Video
"Pubic Hair Grooving" is an odd publicity stunt indeed.
Some jokes remain hilarious even after their nuances appear to have been lost in translation. In an attempt to generate buzz around their brand, Japanese hair removal website Datsumou Recipe enlisted producer Taku Takahashi to deliver "In Motion" in hopes that the song encourages women to groom their pubic hair.
Make no mistake, though - without the unorthodox campaign put together by Ningen Inc, the wordless track would have nothing at all to do with pubic hair. A member of the ad agency made the tenuous connection between the shape of pubic hairs and sound waveforms and built the entire stunt out from there. Somehow, enough people thought it was a good idea that "Pubic Hair Grooving" has its own microsite.
"It wasn't easy taming these unruly notes into a piece of music," said Takahashi in a press statement. He went on to describe "In Motion" as a song that's "a bit melancholic, almost tugs at your heartstrings."
In the corresponding video, Yoichi Hanaoka of Ningen Inc. spoke on Datsumou Recipe's unique challenge as a hair removal website geared towards the Japanese market "Only a very small percentage of Japanese women groom their pubic hair," he said. "In America, more than 80% of women do."
It remains to be seen whether Taku Takahashi will partner with Datsumou Recipe on another pubic hair-focused single at some point in the future.