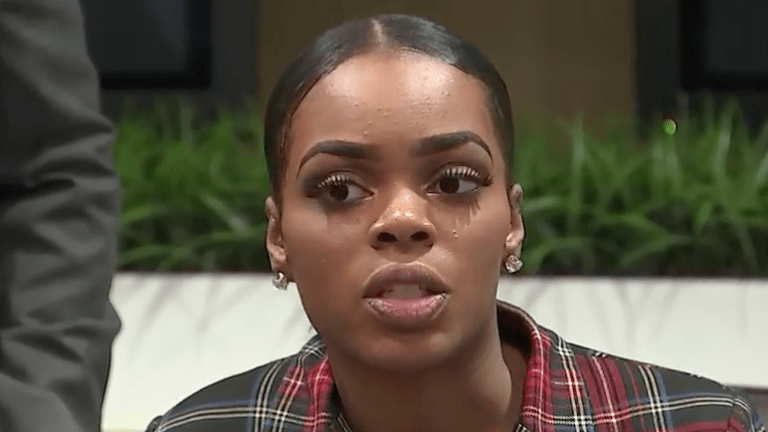 Jasmine Eiland to Sue Opera Atlanta Following Live Stream Rape Incident
Jasmine Eiland's lawyer, Chris Stewart, blames inadequate security staffing on the part of Opera Atlanta.
Three weeks after Jasmine Eiland captured her own apparent rape at Opera Atlanta on Facebook live, her team has addressed the public. Her lawyer has confirmed that they have filed a lawsuit - not only against the offender, but also the nightclub in which the incident took place.
In a Midtown Atlanta press conference, Chris Stewart of Stewart Trial Attorneys claimed that proper security staffing on the part of Opera Atlanta would have prevented the sexual assault from taking place. He cited conversations with previous employees who alleged that only a fourth of the security required (both by law and company policy) were present. As a result, nobody stopped the alleged offender, Dominique Williams, from carrying Eiland through the crowd into a closed area while she was barely conscious.
Stewart also said that his attempts to reach out to Opera Atlanta have been met with silence.
"That's the danger of the club," Stewart commented. "Everyone wants to say, 'Oh, you're just looking to sue somebody,' and that is not accurate. I'm looking to prevent this from happening to another young lady or young man in this city again." At one point during the conference, Eiland burst into tears and left the room.
Neither Jasmine Eiland nor Chris Stewart have disclosed the amount that they're seeking from her Opera Atlanta lawsuit at the time of writing.
FOLLOW OPERA ATLANTA:
Facebook: facebook.com/operaatlanta
Twitter: twitter.com/OperaAtlanta1
Instagram: instagram.com/operanightclub