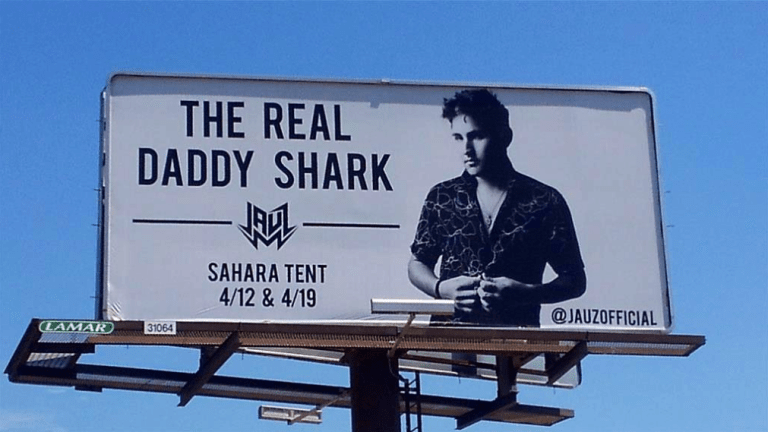 Jauz to Finally Debut "Baby Shark" Remix at Coachella
Jauz fans rejoice, your prayers have been answered.
After the resurgence of popular children's song "Baby Shark," Jauz fans were chomping at the bit to get the San Francisco-based artist to give the tune his own unique flip. Jauz (real name Sam Vogel) took this request seriously, and challenged fans to retweet him 10,000 times in order for him to do the remix. The tweet got to the 10K mark quicker than a shortfin mako (that's a really fast shark), and Vogel confirmed he'd be producing the remix. 
It now appears that the Baby Shark remix has been completed. Vogel said in a tweet that fans would be able to hear the debut of his remix at Coachella this year. 
After teasing the remix for months and assuring fans it was on the way, Vogel has confirmed that it's ready to go, and fans can hear the remix at the Sahara Stage at Coachella Valley Music and Arts Festival. For those who can't make it to the festival, fear not. The set will be live streamed, so everyone can "doo doo doo doo doo doo" right along from wherever they please. 
Jauz plays Coachella on April 12th and 19th. Attendees will also be delighted to see the pictured "Daddy Shark" billboard on the way into the festival grounds. 
Follow Jauz:
Facebook: facebook.com/JauzOfficial
Twitter: twitter.com/Jauzofficial
Instagram: instagram.com/jauzofficial
SoundCloud: soundcloud.com/jauzofficial