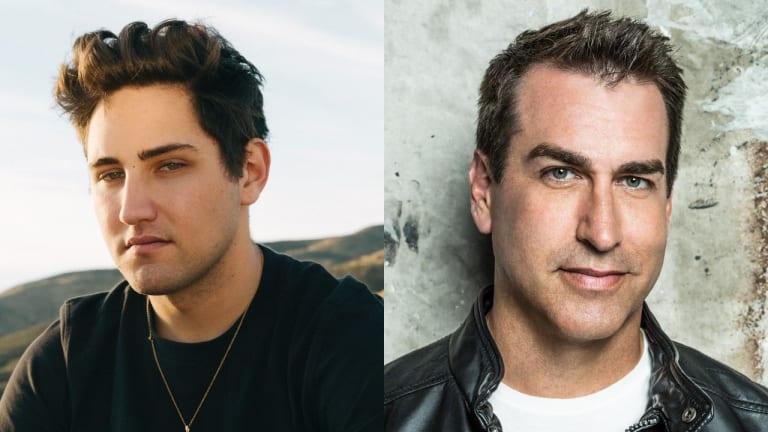 Jauz to Appear in Discovery Channel's Shark After Dark During Shark Week
Jauz is the nightly DJ for Rob Riggle's late-night show during Discovery Channel's Shark Week.
Jauz (real name Sam Vogel) took to Twitter to announce the biggest shark-related news of his career. The 25-year old bass house pioneer will be the featured DJ on the late-night show Shark After Dark during Discovery Channel's signature Shark Week programming.
Hosted by Rob Riggle, Shark After Dark is a nightly talk show about all things Shark Week. It will feature a number of special guests including Mark Cuban, "Stone Cold" Steve Austin, Adam Carolla and more.
Considering that Vogel remixed Pinkfong's incredibly addicting "Baby Shark" song, it made him an easy choice for the show's musical co-star.
According to a press release obtained by The Futon Critic, the programming will operate as follows: 
"Riggle and his guests will also be joined each night by esteemed DJ and producer Jauz as a nightly DJ. Jauz, who is partnering this year with Discovery Channel in a variety of ways, will also be included in additional SHARK WEEK programming, and his mega-hit remix of 'Baby Shark' will be used on-air throughout SHARK WEEK programming."
Shark After Dark airs July 28th-August 1st at 11:00 PM EST and PST on Discovery Channel during this year's Shark Week festivities.
FOLLOW JAUZ:
Facebook: facebook.com/JauzOfficial
Twitter: twitter.com/Jauzofficial
Instagram: instagram.com/jauzofficial
SoundCloud: soundcloud.com/jauzofficial