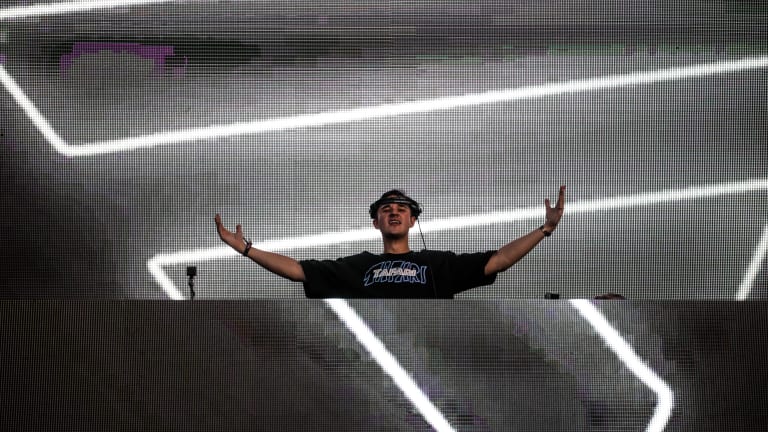 Flight Delays Almost Derailed John Summit's NYE Gig—Until He Rented a Last-Minute Jet
"The devil works hard, but John Summit works harder."
John Summit was not going to miss his New Year's Eve performance in San Francisco for anything.
The house music star was scheduled for a solo performance followed by a back-to-back DJ set with Kaskade to ring in 2023, but flight delays led to the "most stressful 24 hours of [his] life." Just over two hours before his 10:45pm set time, Summit left his performance at San Diego's Proper NYE festival to arrive at the airport by 9pm, only to find out that his plane was missing.
"so my jet broke down and the only other option is booking a jumbo jet which only costs my life savings to make it to sf in time and u KNOW ya boi booked it," Summit tweeted.
Following an enervating two-hour wait, Summit's plane arrived at 11:15pm. After a celebratory midnight champagne pop on the flight, he landed in the Bay Area at 1:05am before arriving at the venue at 1:30am to hop onstage. 
Although he was more than two hours late to the show, Kaskade let Summit rip his solo set before their collaborative performance. Despite the delays and stresses, Summit said in a follow-up tweet that it was "an amazing night." 
"most stressful 24 hours of my life," Summit writes. "the devil works hard but john summit works harder."
Check out Summit's wild recap video below.
Follow John Summit:
Facebook: facebook.com/itsjohnsummit
Twitter: twitter.com/itsjohnsummit
Instagram: instagram.com/itsjohnsummit/
Spotify: spoti.fi/3oVz7hG