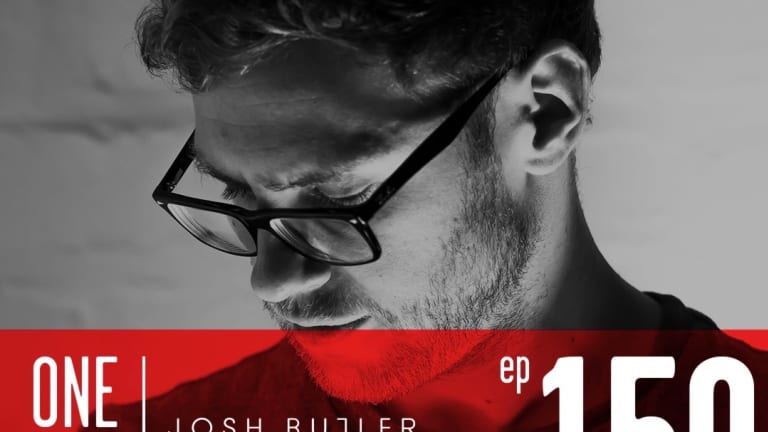 UK House Artist Josh Butler Stars On This Week's Beats 1 One Mix [INTERVIEW]
He mentioned his dream B2B partner, favorite throwback track and all-time favorite festival.
British DJ/Producer Josh Butler got his start in dance music at an early age. His mother would buy nownostalgic compilation CD's like Pacha and Dance 99, and he picked them up when he was around 12 years old, a sucker for the energy of dance music. Veering towards live broadcasts from Homelands Festivals and Pete Tong's show on BBC Radio 1, Butler moved from commercial to underground sounds, deepening his passion and understanding of dance music.
His first foray into production was through a Playstation game focused on arranging sounds and building tracks. Flash forward to 2014, the UK producer went home with DJ Mag's "Best of British" Breakthough DJ award.
Revered for his infectious blend of classic house music and its evolved modern counterpart, Butler went on to start his own record label, Origins Rcrds, in 2016. The label serves as a platform for exciting producers like Marshall Jefferson, Todd Terry and Robert Owens.
This weekend, the prolific Brit will be making his debut on Beats 1's weekly radio show, One Mix. Get familiar with his musical palette as he plays records from the likes of Huxley, Miguel Campbell, Dennis Cruz, Bontan and Audiojack. Butler will also play out two unreleased originals, "Through You" forthcoming Steve Bug's Poker Flat label, and "Doesn't Work," dropping this weekend on Jamie Jones' label Hot Creations.
Tune in here.
Air Date: Friday 1st June 2018 - 21:00 LA / 00:00 NY / 05:00 UK
Away from the decks, Josh Butler shared a lot of interesting things with us, like DJ-ing at birthday parties as a teenager, Croatia becoming the next go-to clubbing destination, and oversimplification misconstruing the capacity of dance music. 
EDM.com: Your first show experience?
Josh Butler: When I was a teenager people in school would hire me to come and DJ at their 16th birthday parties. I'd take my decks and PA system then play anything from Tupac to Adam F.
The first time you brought your mom to one of your shows?
About 3 years ago at Cafe Mambo in Ibiza. She's not one for clubbing anymore so the sunset at Mambo was the perfect middle ground.
The artist who inspired you to become a musician?
David Gilmour from Pink Floyd.
Go-to places for new music?
Beatport and Traxsource for new stuff!
Guilty pleasure record?
I have too many to mention. The past week I've not been able to get Paul Simon - You Can Call Me Al out of my head... it's starting to drive me mad haha.
Desert-island dance record?
Bob Marley - Sun Is Shining.
Dream B2B partner?
Kerri Chandler.
Favorite BPM?
126.
Piece of gear you always need on the road?
Macbook and a hard drive. I have a whole software studio on there, it's so convenient!
All-time favorite festival?
Glastonbury, without a doubt!
Biggest misconception about dance music?
People oversimplifying it - there are so many different styles and variations within the term "dance music".
How often do you get out and have fun, and where do you go?
The last couple of weeks I've been in the UK so spent lots of time with family and friends. Bike rides, BBQs and late night studio sessions!
City with the most underrated dance scene?
Queenstown, NZ. It's a tiny place but they have one of the best parties in the world there called Electric Rush.
Industry prediction for the next year?
It's already happening in my opinion, but Croatia becoming the new go to clubbing destination.
Best piece of advice for new producers?
Find your own unique style!! Don't just copy others.
Dead or alive, who would be your dream collaborator?
King Tubby.
One of the unique experiences you've had backstage?
Hanging out with Skrillex during Miami Music Week was pretty wild. He's a really sound fella!
A unique travel experience you've had?
First one that springs to mind is traveling up a mountain in a mini van in Bulgaria to get to a Skiing festival. A pretty hair raising journey.
What's your favorite throwback track?
Jamiroquai - Space Cowboy (David Morales Remix).
What's one track that fans always lose their mind to?
Josh Butler & Bontan - Call You Back.
What was the first album you ever bought?
I'd love to say something really cool like The Doors but it was a compilation album called Dance 97! Proper cheesey dance hits from that year.
Name one remix that you think is better than the original:
Delerium - Silence (Tiesto In Search of Sunrise Remix).
What song would you want (god forbid) played at your funeral?
I'll get back to you on this one ;)
What's the perfect sunset track?
Nightmares On Wax - Nights Interlude