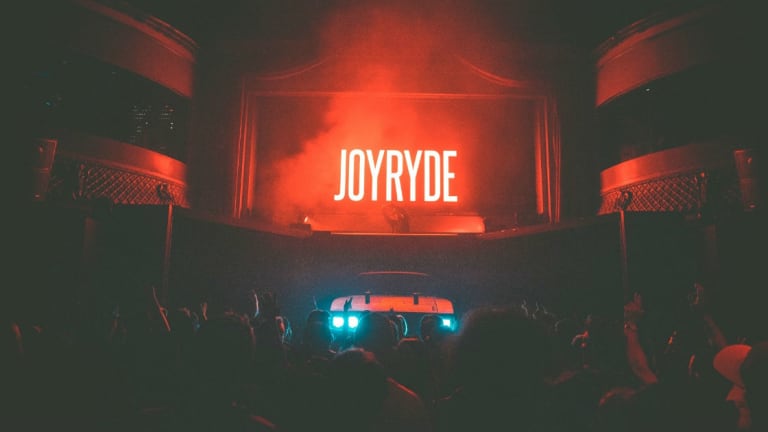 JOYRYDE Encourages Artists to Donate To Northern California Fires
The EDM community comes together yet again.
Jonney Ford, better known as JOYRYDE, has become an immense force within the EDM world. His unique style of music that can be described as a mix between bass house and trap has received praise from listeners worldwide. His forward-thinking music has been influenced by the likes of Skrillex and Jauz, but also how he interprets culture and creativity. Some of his hottest tracks including "GIVE MY LOVE", "HOT DRUM", and "THE BOX" have all lead up to his most recent release, "I WARE HOUSE". Hailing from the UK, this artist has conquered world tours and festivals alike including EDC Las Vegas, Sun City Music Festival, and Shaky Beats to name a few.
Late last night, JOYRYDE took to Twitter to ask artists to help with the mortifying Northern California fires which are currently destroying homes, communities, and lives. Specifically, he asked for artists to donate their outdated or unused merchandise to those in need. These fires broke out on Sunday night, and the death toll is already up to 31, making this one of the deadliest outbreaks in state history. 4 separate fires, all ranging from 34,000 to 48,000 acres in size, are still burning.

As soon as the tweet went live, multiple artists and other figures reached out either encouraging and supporting the idea or saying that they would be helping out by donating merchandise.
According to Jonney, unused merchandise or other clothes can be donated here: sonomafireinfo.com. This website also provides a surplus of other information such as current evacuation zones, updates, and information on animal shelters, volunteer opportunities, etc. The Crisis Response Page on Facebook is also a great place to either find help if you're affected, or to give help to others.