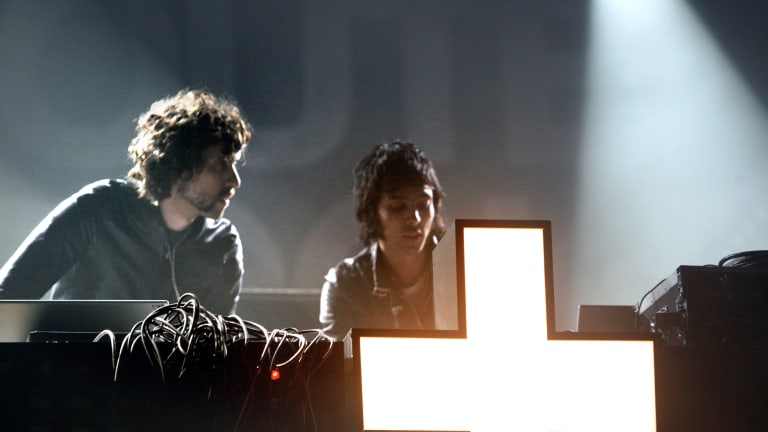 Justice Debuts Remix of Forthcoming Frank Ocean Single
Justice had new music to spin at Frank Ocean's PrEP+ event.
As the surprise headliners for Frank Ocean's debut PrEP+ event, French duo Justice didn't hesitate to debut new music. The preview of their newest work features a remix of an forthcoming single by Frank Ocean himself, titled "Dear April."
Justice's latest remix effort arrived unexpectedly, though the development adds some new context to Ocean's recent comments. In an interview with W Magazine, he stated, "I've been interested in club, and the many different iterations of nightlife for music and songs. And so the things I look at now have a lot to do with those scenes: Detroit, Chicago, techno, house, French electronic…" 
The debut of Frank Ocean's PrEP+ took place at Basement, part of the Knockdown Center in Queens. The event is described as an "homage to what could have been of the 1980s' NYC club scene if the drug PrEP (pre-exposure prophylaxis) - which can be taken daily to prevent HIV/AIDS for those who are not infected but are at high risk - had been invented in that era."
Online vinyl sales for Frank Ocean's forthcoming singles "Dear April" and "Cayendo" have begun, an encouraging sign the release of Justice's remix of the former is likely just ahead.
FOLLOW JUSTICE:
Facebook: facebook.com/etjusticepourtous
Instagram: instagram.com/etjusticepourtous
SoundCloud: soundcloud.com/justice-official