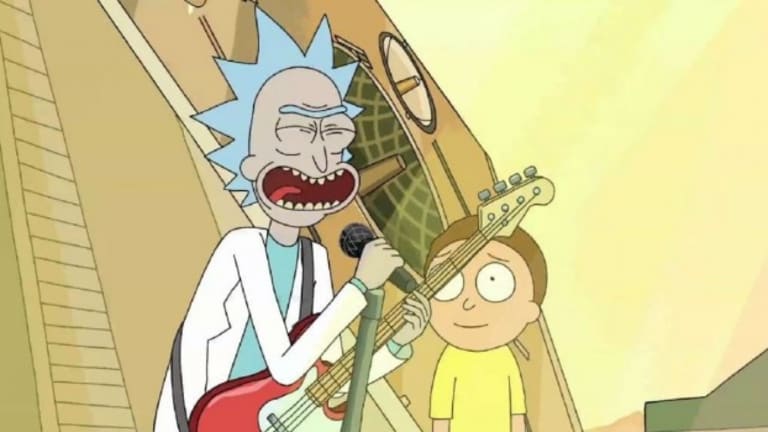 Two Justice Songs Featured in Rick and Morty Season 4 Trailer
"Genesis" and "Stress" from Justice's self-titled album were featured in the trailer for Season 4 of Rick and Morty.
The worldwide phenomenon of a TV show Rick and Morty just announced the release date for their highly anticipated fourth season. Accompanying the announcement was a trailer featuring two tracks from Justice's legendary self-titled album. 
In typical Rick and Morty fashion, the trailer is filled with sci-fi chaos, raunchy jokes, pop-culture references, and more. The first half of the trailer is powered by "Genesis," the opening track from French duo's debut, while the latter half is soundtracked by their tune "Stress."
Justice (real names Gaspard Augé and Xavier de Rosnay) released the album oftentimes called "Cross" on June 11th, 2007 on Ed Banger Records. 
Since its debut, the bizarre themes of Rick and Morty resonated with the hearts of dance music fans worldwide. It's hard to go to a festival or even a smaller scale EDM event without seeing some Rick and Morty totems, inflatables, or clothing in the crowd.
In addition to this season, for their third season, the show also featured another song from the blog house era of dance music, with the inclusion of Dizzee Rascal and Armand Van Helden's track "Bonkers" for the trailer.
The first half of the fourth season of Rick and Morty is set to premiere Sunday, November 10th at 11:30 PM on Cartoon Network's Adult Swim.
FOLLOW JUSTICE:
Facebook: facebook.com/etjusticepourtous
Instagram: instagram.com/etjusticepourtous
SoundCloud: soundcloud.com/justice-official