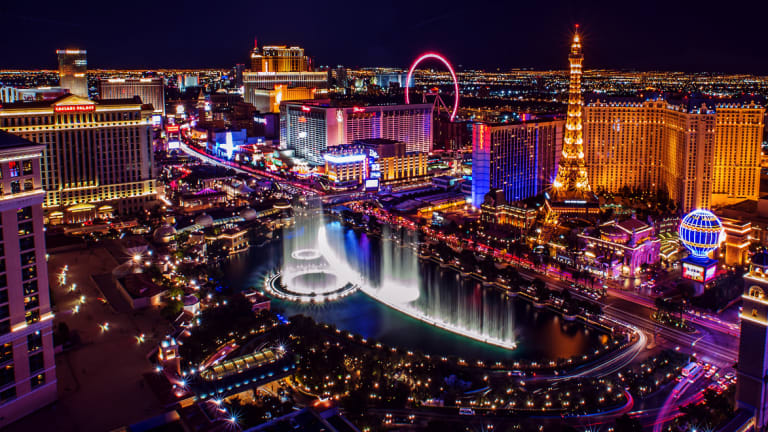 New Vegas Superclub to Open with Skrillex, Cardi B and Kaskade on the Bill
2019 marks the grand opening of KAOS at Palms Casino Resort.
The Las Vegas nightlife landscape already has a considerable number of players, but a brand new club is about to arrive on the scene. Palms Casino Resort has announced the grand opening of a superclub called KAOS as part of its $690 million renovation.
KAOS will consist of a 73,000 square foot dayclub and a 29,000 foot nightclub. For the sake of comparison, Sin City mainstays Hakkasan Las Vegas and OMNIA Nightclub clock in at around 80,000 and 75,000 square feet, respectively. The sound playing back inside the nightclub will be visually represented on a "living brand logo" displayed via an LED screen on the exterior of the club said to be the largest in the city.
As far as programming is concerned, KAOS' management has locked down exclusive residencies with Skrillex, Kaskade, G-Eazy, Above & Beyond and Cardi B. For the latter artist, the partnership will mark her Las Vegas nightclub residency debut.
An app on the KAOS website allows music lovers to test out the technology used to generate the visuals that will appear on the club's outward-facing LED screen. For ticketing and other information, visit the club's page on the Palms Casino Resort website.
Follow Palms Casino Resort:
Facebook: facebook.com/palmscasinoresort
Twitter: twitter.com/@palms
Instagram: instagram.com/palms/