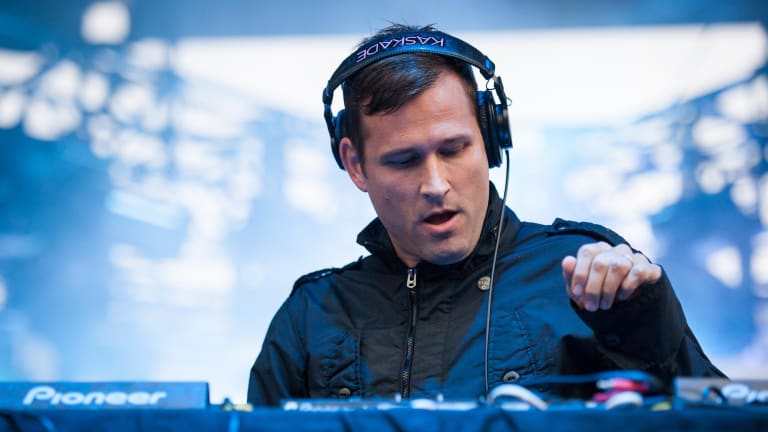 Kaskade Falls Onstage During Memorable NYE Performance
Kaskade fell during a six-hour set in San Francisco.
On December 31st, Kaskade returned to San Francisco for his third consecutive New Year's Eve performance in The Golden City. Playing to a packed house at the Bill Graham Civic Auditorium, he unexpectedly took a tumble mid set. 
In a clip posted to his own Instagram page, Kaskade (real name Ryan Raddon) appears to be standing atop the deck table and addressing his audience over the mic in the moments leading up to the incident. Extending an arm to break his fall, he hardly missed a beat before getting back up. He didn't even let go of the mic. 
The remainder of Raddon's ambitious six-hour set continued without a hitch. The historic open-to-close event saw him spin over 100 tracks in total, the vast majority of them being his own. Add that to the list of benefits of being a Grammy award-winning DJ with nine studio albums. 
While it's unlikely anyone had the arm strength to record the entire performance, we're still hoping to hear this legendary set in some capacity. Check out the tracklist and the clip of Kaskade's fall here.
H/T: EDM Tunes
FOLLOW KASKADE:
Facebook: https://www.facebook.com/kaskade/
Twitter: https://twitter.com/kaskade/
Instagram: https://www.instagram.com/kaskade/
SoundCloud: https://soundcloud.com/kaskade