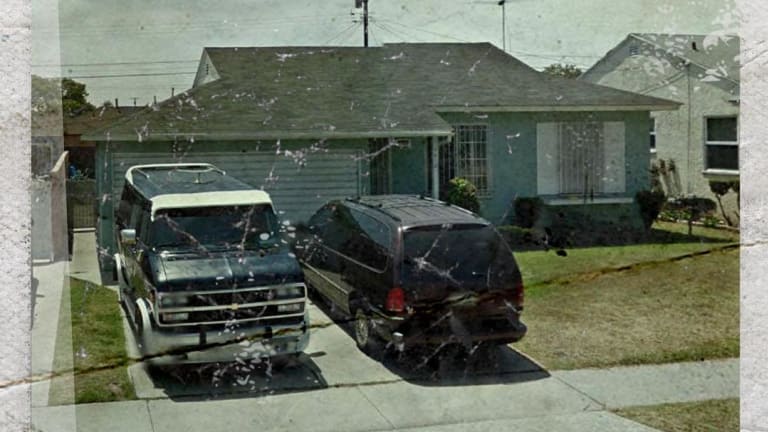 Did Kendrick Lamar Sample Doctor P in EP Leak? [Breaking]
Someone leaked an alleged EP from Kendrick Lamar, and one of the tracks sounds very similar to "Sweet Shop".
Yesterday, someone uploaded a collection of 8 unreleased alleged Kendrick Lamar tracks, including collaborations with Michael Jackson, Busta Rhymes, SZA, & more. While the origins of these files and their intended purpose are unknown, the tracks have been leaked under the unofficial nickname Bad Kid Chill City EP. 
The Independent even noticed that a fan had gone far enough to create album artwork, and speculated that some of the tracks sounded as if they were recorded in different points of Kendrick's career. Genius has analyzed the tracks and believes the Gang Member song stems from 2012. 
Update: 20 other tracks have also been leaked from TDE, Kendrick's music label. This includes 5 more tracks by Kendrick, 10 by Schoolboy Q, 3 by SZA, and 1 by Isaiah Rashad. 
When listening to the album, the track "Gang Member" sounds incredibly similar to Doctor P's 2011 class hit "Sweet Shop". Could Kendrick have sampled the track or be working on a collab with Doctor P? Unfortunately, we have no answers, as the tracks were uploaded without any other information. We also found a freestyle of Kendrick's over the track from 2015 - possible inspiration? 

Update: We have just gotten a statement from Circus Records, confirming that they were never contacted about the track: 

"While it's good to hear a legend like Kendrick over the top of a Circus classic, we aren't able to add to the discussion of its validity. Whether it's a genuine demo or something a fan has made, we know not. What we can say is no official sample request has been made, though this indeed is 'Sweet Shop' within the recording that is flying around the internet right now."

Andrew Neill - General Manager Circus Records / MB Management)
Give the tracks a listen, and let us know what you think!