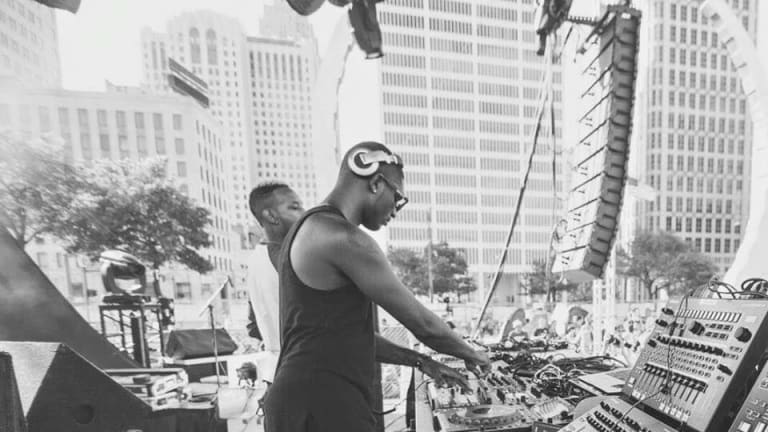 Kevin Saunderson's Son Urinates Next to DJ Booth at Mix in Detroit
Kevin Saunderson's son, Damarii Maurice Saunderson, has issued a public apology.
The son of one of techno's original pioneers has apologized on social media for an incident that took place Saturday night. Kevin Saunderson's son, Damarii Maurice Saunderson, allegedly urinated behind the DJ decks while intoxicated at Detroit lounge Mix.
Local house artist DJ Cent posted about the incident Sunday, October 15th after catching wind of it through rumors. In the comment thread that followed she wrote, "It seems Kevin [Saunderson]'s son was messing with the mixer on someone else's set and was asked to leave the DJ booth ... and got mad because of this - supposedly whipping his wand out and peeing next to the DJ booth."
Today, Damarii Maurice Saunderson responded with an apology in the same thread. He wrote:
Hello, I would like to publicly apologize to the club and the DJ that was playing on Saturday night. I had played my father's Origins event at TV Lounge earlier and had a wonderful night and wanted to continue partying. I was not aware of the extent of my alcohol consumption. I have no recollection of even going to the club.

Now I am hearing on the internet about my behavior and I am saddened to not have any recollection of it. I would like to sincerely apologize to the DJ who was on the decks and to the club owners for my behavior. I take full responsibility for my behavior and feel others should not have had to deal with my drunkenness. Furthermore, I am going to take steps to learn about drinking to the point of not remembering, so that in the future I can learn how to monitor my alcohol consumption and follow the advice of professionals. I am deeply saddened by this and want the community to know that I am not taking this lightly or brushing it under the rug, and that I will actively seek help so that there is no chance of repeat of this behavior by me again.
Kevin Saunderson is one of the Belleville Three, a trio of Detroit DJ/producers widely credited with originating the techno genre. Alongside his brother, Dauntiez Deandre Saunderson, Damarii also performs and releases under the stage name The Saunderson Brothers.
Kevin Saunderson has not made any public comments about his son's behavior at the time of writing.
Follow Kevin Saunderson:
Facebook: https://www.facebook.com/kevinsaundersonofficial/
Twitter: https://twitter.com/kevinsaunderson
Instagram: https://www.instagram.com/kevinsaunderson/
SoundCloud: https://www.instagram.com/kevinsaunderson/