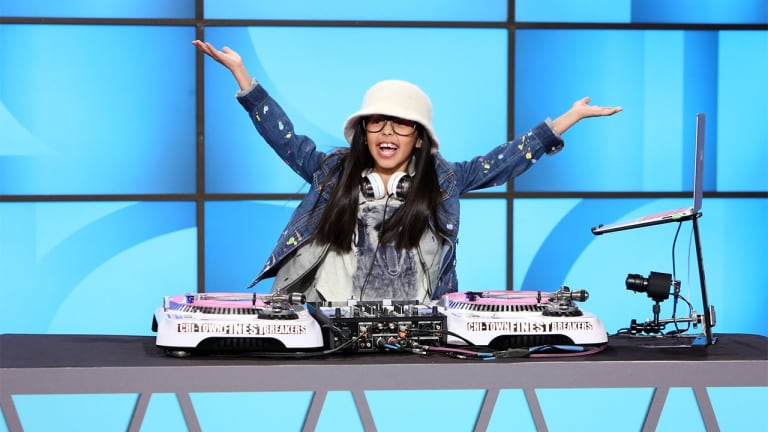 This Little Girl DJ'd North West's Birthday Party And She Is Goals.
Kim Kardashian West threw North and Penelope a birthday party and this DJ stole the show.
10-year-old Livia is doing things we wish we were doing at her age. A few days ago, DJ Livia was invited to DJ Kim Kardashian West's birthday party for North West and Penelope Kardashian. Her skills were shown throughout social media, making her the star of the show. 
She learned to mix from her father, a music guru who is also her manager. Her career is already on the rise, already making appearances on the Ellen Show and now with the Kardashians. We hope to see her play at a major festival one day! 
What were you doing at 10?