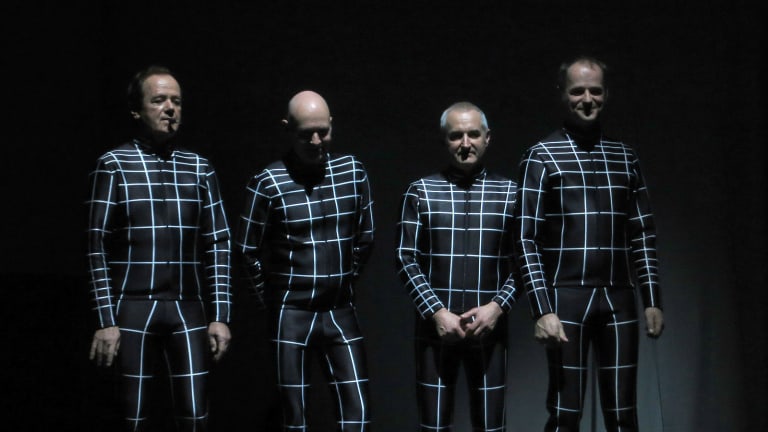 Kraftwerk May Get Inducted into the Rock and Roll Hall of Fame
Kraftwerk have been nominated for the Rock and Roll Hall of Fame for their contributions as electronic music pioneers.
Few acts have influenced electronic music as greatly as Kraftwerk. Their massive role has been recognized by the Rock and Roll Hall of Fame as they've been included on the list for next year's induction nominees.
Kraftwerk accompany the likes of Devo, Janet Jackson, Radiohead, The Cure, Rage Against The Machine and Rufus as nominees for the honor. Outside of hip-hop acts, they would be the first electronic act to be inducted.
They're deserving candidates. Kraftwerk's contributions to electronic music predate the birth of house music over a decade, and they were among the first to incorporate synthesizers, drum machines and vocoders into their live performances. Their influence on early house, techno and electro helped lay the foundation for all the music now termed EDM - and they still perform around the world through today.
To vote for a nominee or see their current standing, visit the Rock and Roll Hall of Fame website.