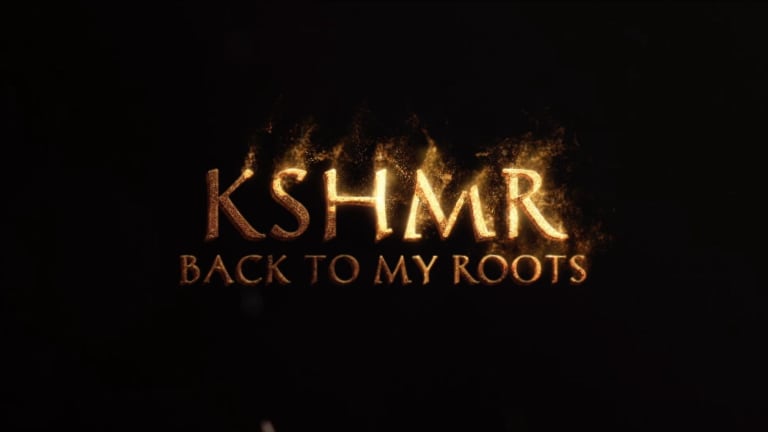 KSHMR has Released a New Mini-Documentary
The prolific producer sheds light on his career, childhood and heritage.
Over the years, California-born KSHMR has cemented himself as one of the most prolific figures in electronic dance music. His 13 year career has seen him tour the world, build an impressive music catalogue, and reach DJ Mag's Top 100 DJs four years in a row. Now, he has just released his new mini-documentary, KSHMR: Back To My Roots.
In the feature documentary, KSHMR (real name Niles Hollowell-Dhar) sheds light on his upbringing and how he got started in the world of electronic music. Traveling to India to learn time management skills from his grandfather, Hollowell-Dhar's passion for music grew and grew. Although his family saw music as more of a hobby than something that could become a lifelong career, he dropped out of college and decided to pursue it full-time. 
Also covered in the mini-doc are KSHMR's old band, The Cataracts, his success with Far East Movement, and regrouping after going solo. Hollowell-Dhar says that his reflections on his Indian heritage and passion for music are the elements that brought him to the forefront of the EDM world, after Tiësto brought him out at Ultra Music Festival.
KSHMR: Back To My Roots illustrates exactly how the producer's struggles led him to become an iconic name within the electronic music scene, and highlights the importance of his upbringing. The full mini-documentary can be seen here. 
FOLLOW KSHMR:
Facebook: facebook.com/KSHMRmusic
Twitter: twitter.com/KSHMRmusic
Instagram: instagram.com/kshmr
SoundCloud: soundcloud.com/kshmr