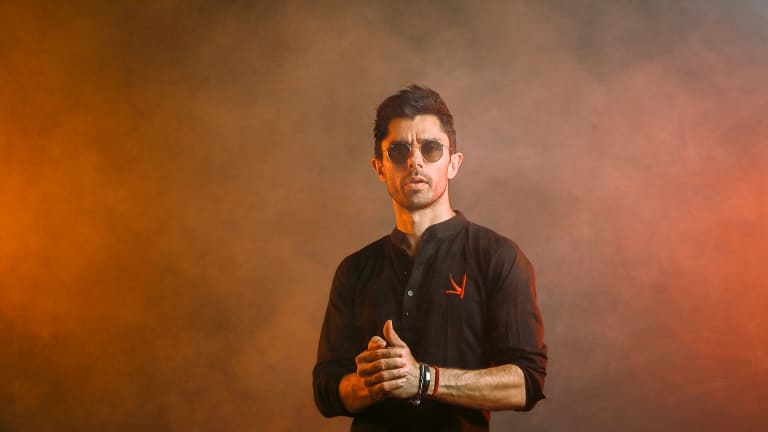 KSHMR, Yves V and Krewella Release Music Video for "No Regrets"
The single's inspirational visuals certainly suit the message.
KSHMR and Yves V have released the music video for their single "No Regrets," which features vocals from duo Krewella. The track, which was released on KSHMR's own label Dharma Worldwide back in March, features an inspirational message paired with uplifting production, so a corresponding music video was due. 
The video, which takes place in India, depicts an inspirational storyline as it follows a young boy with a wheelchair disability who dreams of becoming a professional wrestler. Krewella are seen dancing and performing in the video, as the boy dreams of achieving his dream despite the real-life struggles he is facing. 
KSHMR (real name Niles Hollowell-Dhar) disclosed that inspiration for the video came from a real story of his, saying: 
"The idea for the video was inspired by a friend of mine with a wheelchair disability who loved wrestling. Being constantly reminded you're different is a heavy weight to bear, not only physically but mentally and spiritually. And yet they still push forward and dream, often more courageously than most."
Over the past years, KSHMR has went on to become an influential figure in the electronic music space. He is known for always incorporating ethnic sounds, melodies and instruments in his productions, pairing them with excellent storytelling. 
On May third, KSHMR will be debuting his orchestral experience at New York's Great Hall at Avant Gardner, having numerous musicians on stage with him performing with instruments from all over the world. 
Follow KSHMR
Facebook: facebook.com/KSHMRmusic
Instagram: instagram.com/kshmr
Twitter: twitter.com/KSHMRmusic
SoundCloud: soundcloud.com/kshmr