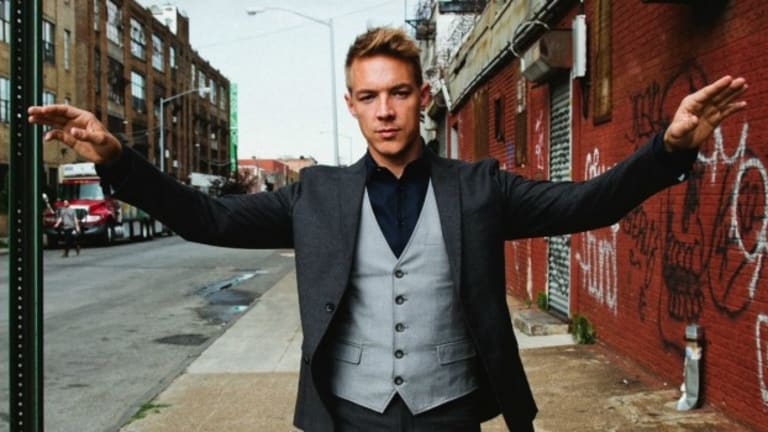 Labrinth, Sia, and Diplo Team Up to Create "LSD"!
Could this be just a new single or is this signs of a new supergroup in the making? Whichever way it goes, Labrinth X Sia X Diplo?  Yes please!
About a month ago, Diplo took to social media to tease artwork with the letters "LSD." Popping with shades of neon, Diplo went on to say nothing more than a bomb emoji and then tagged Sia and Labrinth! 
Since then, there has been no further information available if this was a new single all three were working on, or if it was something more involved like the formation of a new supergroup. While this combination isn't your average supergroup (if it is indeed a reality) it definitely is a promising proposition. 
Labrinth is a singer, songwriter, rapper and producer from the UK who first caught our attention with his 2014 song, "Jealous." Sia, on the other hand, is an Austrailian singer and songwriter who is no stranger to creating EDM super hits through collaborations with legends like David Guetta and many many more! Diplo, being one of the hottest producers in the world of dance music, is also known to be a master collaborator, having already racked up a number of releases with A-list pop stars like Justin Bieber and a producer for Beyoncé's critically lauded, Lemonade. Diplo is also no stranger to supergroups. From Major Lazer to Jack Ü to now possibly LSD as reported by The Sun, he's sure on a roll!
While we wait to hear back from the trio to see what the cryptic "LSD" artwork actually stands for, check out this beautiful collaboration between two out of the three with "To Be Human" from the Wonder Woman soundtrack which combines the stunning vocals of Sia and Labrinth.