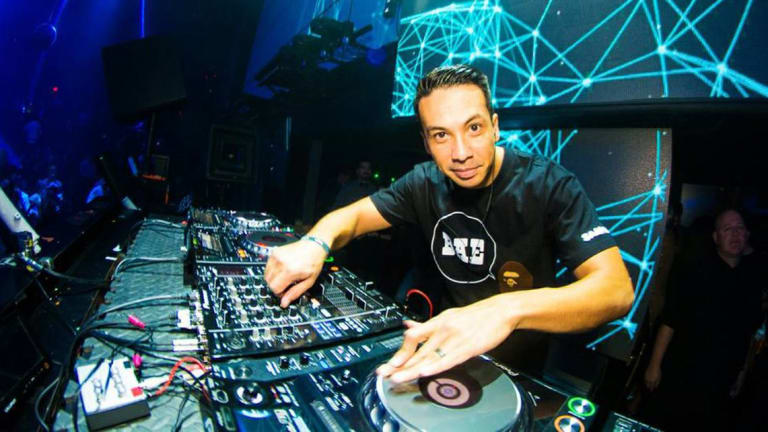 Laidback Luke Admits to Playing a Secret Tomorrowland Set In Disguise
Laidback Luke confessed to playing an unannounced Tomorrowland set disguised as an elderly man.
Laidback Luke didn't act his age at Tomorrowland this year. That's because the Mixmash Records head honcho spent part of his trip to the festival undercover as an elderly man. 
Unbeknownst to most, Laidback Luke (real name Lucas Cornelis van Scheppingen) played two sets at Tomorrowland 2019. One on the festival's main stage, and one unannounced set that transpired at the Rave Cave. For the latter, the producer was transformed by disguise into an elderly man. The outfit was developed by Soul15 Costumes & Concepts.
Tomorrowland is always prime grounds for producers to make a splash, but Scheppingen was in the unique position of keeping this surprise stunt a total secret - until now.  The "Show Me Love" producer played his role convincingly but the tremendous energy he brought to the stage may have tipped fans off in the end. 
Watch the highlights from Scheppingen's transformation and undercover operation at Tomorrowland here.
FOLLOW LAIDBACK LUKE:
Facebook: facebook.com/OfficialLaidbackluke
Twitter: twitter.com/LaidbackLuke
Instagram: instagram.com/laidbackluke
SoundCloud: soundcloud.com/laidbackluke