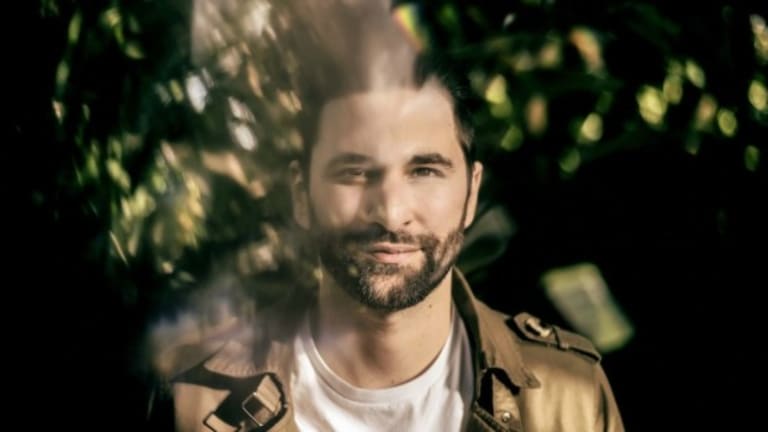 Lane 8 Announces 'This Never Happened' Summer Gatherings & New Music
Lane 8 announces new dates in Colorado, New York and San Fransisco along with a stellar new track, "Little Voices."
Imagining a day without your smartphone in hand is the equivalent to living in the stone age for today's millennials.
Is it even possible?
When an artist is more focused on the fan experience than the social media promotion coming from the constant sight of glowing cell phones, it rather damn commendable! Which is exactly what Lane 8 is doing.
We live at a time when the only place we need to head to for unlimited stimulation or momentary comfort, is through our devices. As Daniel Goldstein a.k.a. Lane 8 himself mentions in a note on his 'This Never Happened' website, "The possibilities of technology are endless, but they also limit the possibility…the possibility to truly experience and submit to the moment." So earlier last year when the artist made a Berghain (a top electronic music club in Berlin which bans the usage of cellphones) inspired move to ban the usage of phones at his shows, it came as a pleasant surprise. Based on that very idea, he embarked on an extraordinary tour that revolved around the concept of a NO photography and no cellphone policy at the 'This Never Happened' shows. While this tour came at a great risk on banning what is perhaps the most ubiquitous piece of technology on the planet; it all heavily paid off! The tour kicked off with sold out stops throughout, including the iconic Fonda Theatre in Los Angeles.
With festival season around the corner, this summer Lane 8 is expanding on his concept of 'This Never Happened' by taking the shows to lush and scenic outdoor venues coupled with some cavernous warehouses. Termed as the 'Summer Gatherings,' the shows will take place in New York City, Colorado, and San Francisco over the summer at expansive vibey venues. Changing up the format a little for a more extended musical journey, the gatherings will feature a 2 hour warmup set from Lane 8, followed by a set from the special guest Luttrell, before Lane 8 takes to the decks again to finish off aptly with a 3-hour set.
Speaking about how he plans on converting the Summer Gatherings into mini boutique festivals in themselves, Lane 8 says,
"I've had a little dream of doing a series of extended daytime events since we launched the TNH concept… I've always felt there's a special magic that comes together at the best daytime events, so my team and I have been searching high and low for locations that have that unique and positive vibe. I'm really excited to announce the first three - the stunning outdoor Mishawaka Amphitheatre in Colorado, the outdoor courtyard of The Well in Brooklyn and an amazing warehouse space in San Francisco. Each has its own unique character and vibe, and we'll be putting in extra touches to make the events even more special."
Along with the news of this much anticipated summer series, Lane 8 has also released a brand new track titled, "Little Voices." In signature Lane 8 style, this progressive and melodic house track has all the catchy and hypnotic elements with the Lane 8 stamp all over it! Lane 8 timed the release specifically around the date announcements saying,
"I also wanted to share some new music as we announce these shows - and Little Voices was made with exactly this kind of show in mind. I've been closing a lot of my sets with this recently, hope you enjoy and hope to see you this summer."
The gist of 'This Never Happened' is clear. The only things that are meant to matter are the people around you in the moment, the music, and the magic that happens when all of that comes together. You never get to live the same moment twice in life, so instead of trying to make memories of it in the form of pictures or videos, take Lane 8's word for it and experience it, enjoy it, live it!
Check out the 'This Never Happened Summer Gathering' dates below:
TNH Colorado @ Mishawaka Amphitheater: Saturday 29th July
TNH NYC @ The Well: Saturday 9th September
TNH SF @ Secret Warehouse: Saturday 23rd September
Tickets will go on sale on this friday here.