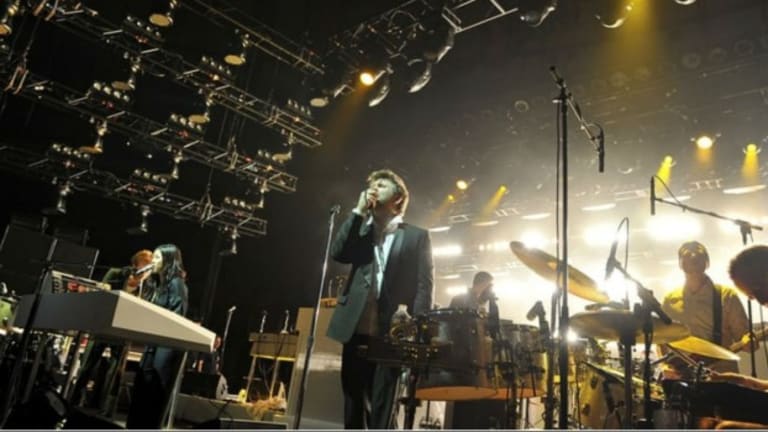 LCD Soundsystem to Open New Brooklyn Steel Venue With 5-night Run
Brooklyn-based LCD Soundsystem will be breaking in the newest venue addition in Brooklyn
A brand new venue called Brooklyn Steel will open its doors on April 6, 2017 and to honor its roots, the venue will host Brooklyn-based LCD Soundsystem for a five-show residency to kick things off. for a five-show residency to kick things off.
Brooklyn Steel, the industrial-chic new music venue said to have a whooping 1,800 audience capacity (The largest general admission venue currently in Brooklyn!) and supposedly top-notch acoustics, is the newest addition to be booked by Bowery Presents who also book NYC venues like Terminal 5 and Music Hall of Williamsburg. They also recently announced a partnership with AEG Live, which operates festivals like Coachella and Goldenvoice, leveling them up.
LCD Soundsystem's Grammy nominated album Sound Of Silver just turned ten years old this month! And back in 2007, two of the shows played on this tour were held at The Bowery Ballroom which strangely falls almost exactly ten years from the upcoming shows at the new Brooklyn Steel! Brooklynite die hards much?
LCD Soundsystem reunited in 2016, less than five years after a very grand, very public breakup tour in 2011 at Madison Square Garden, with the promise of a new album forthcoming. They released the Christmas-themed track "Christmas Will Break Your Heart" on December 24, 2015 stating a reunion. From there, the band went on to ink a deal with Columbia Records for the release of their fourth studio album and comeback record which still is nowhere in sight early into 2017. But all things considered, we're always excited for new LCD music, and this would be a pretty perfect occasion to premiere it. Considering James Murphy himself stated in January of this year that they were still working on a new album, but it'll be done soon. For all we know this 5-show run might just bring us some new LCD Soundsystem music!
Brooklyn Steel has no plans of slowing down after their explosive 5 show opening with LCD Soundsystem. The roster of acts already booked to play in the months to follow include The Decemberists, PJ Harvey, Tycho, Mitski, NAO, Goldfrapp, Frightened Rabbit, The Specials and a ton more!
April 6th marks the first LCD Soundsystem gig, followed by shows on the 7th, 8th, 10th and 11th of April. For those who can't wait to catch the Brooklyn icons in action on their home turf after their festival-heavy 2016 reunion run, tickets go on sale March 30th at 12 p.m. and can be found here >> http://bit.ly/2oevPX8