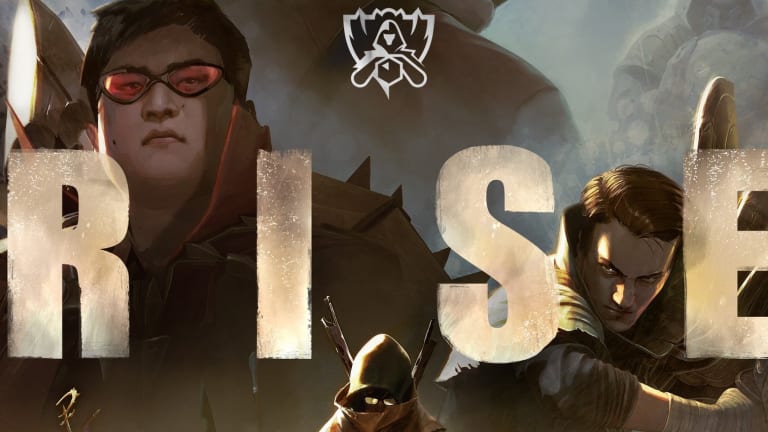 The Glitch Mob Teams Up with League of Legends and More for Worlds 2018 Theme Song
After Zedd and Imagine Dragons, it was The Glitch Mob's turn to contribute to the popular video game seven.
League Of Legends is one of the most popular video games of the decade. Although a number of players moved on for various reasons between 2017 and 2018, the game still has tens of millions of monthly active players. Its developers organize the world's largest E-sports tournament, the World Championship, at the end of every year. Each installment sees the best League Of Legends teams from around the world battle it out for the title, as well as a prize pool of over 2 million dollars (2018). 
With the Riot Music Team joining forces with various musicians to create the theme for each respective edition of Worlds, music fans were wowed by tracks like Zedd's "Ignite", "Warriors" by Imagine Dragons and "Legends Never Die" by Against The Current. For Worlds 2018, Riot Games enlisted a number of versatile musicians including live electronic band The Glitch Mob.
"RISE" stays true to the epic grandeur of last years' tracks, but the musicians responsible took it to the next level. With production from The Glitch Mob, Riot Music team and Mako - who contributed vocals along with metal group The Word Alive - the track comes to life and manages to bridge epic vocals with heavy bass for a truly cinematic result. 
Probably the strongest Worlds theme song yet, "RISE" ought to receive heavy play at the tournament. The League Of Legends World Championship is currently running; from October 1st to the Finals on November 3rd. 
Follow The Glitch Mob:
Facebook: https://www.facebook.com/theglitchmobmusic/
Twitter: https://twitter.com/theglitchmob
Instagram: https://soundcloud.com/theglitchmob
SoundCloud: https://soundcloud.com/theglitchmob