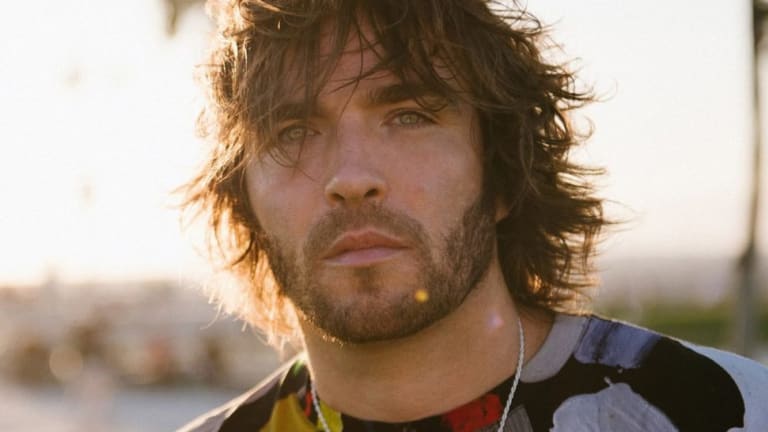 American tech house DJ/producer Lee Foss has elicited the ire of electronic music fans for an event flyer many have deemed misogynistic. He deleted the image from his Instagram account shortly after posting it, and he has also canceled an upcoming gig in Seattle after a local promoter complained to his music manager.
The flyer - which promotes a live-streamed performance delivered by Foss in Topanga, California - depicts a scantily clad woman kneeling in front of him in such a way that suggests she is performing fellatio. Consequently, the promoter of a July 4th rooftop BBQ at Monkey Loft in Seattle for which Foss was booked email his music manager, Attilio Pugliese, to complain about the image. The exchange prompted Foss to cancel the gig.
"He will not be playing our event," said Uniting Souls Music Founder Ramiro Gutierrez in the comments section of a Facebook post after Foss made the decsion not to play the event. "I will lose several thousand dollars for this decision, but I will not work with him."
It remains to be seen whether the Topanga live stream faux pas will create any additional rifts between Lee Foss and those with whom he is professionally involved. A spokesperson his behalf was not immediately available for comment.
UPDATE: Lee Foss has reached out to EDM.com with the below statement:
My girlfriend of five years, Chloe, is the person in the picture which she wanted to take and art directed. She liked how it came out and thought it was funny because I'm so public in our relationship and show our love constantly, and I look uncomfortable. I thought it was humorous and didn't see it as objectification as it was her photo. In retrospect I can see how many people would find it in poor taste regardless.

That being said, not everyone follows us closely and I gave no context. I can see that though we and our friends had that context and thought it was funny, in general it has hurt feelings and obviously a mistake. I didn't post that out of any malice or ill will but I'm happy to talk to anyone who's offended.
Corrections and clarifications: A previous version of this article incorrectly stated that Lee Foss had been dropped from his July 4th Seattle gig by the promoter.
Follow Lee Foss:
Facebook: facebook.com/leefossofficial
Twitter: twitter.com/leefossmusic
Instagram: instagram.com/leefoss
SoundCloud: soundcloud.com/leefoss