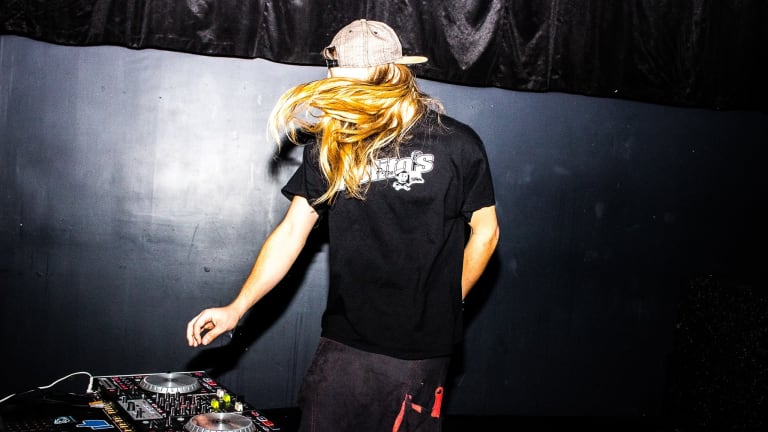 Levitation Jones Asks Fans to Bring Him Ketamine on Twitter
Levitation Jones made reference to illicit substances in a recent tweet.
In the age of social media, it can be hard to walk the line between lighthearted controversy and PR catastrophe. Levitation Jones (real name Brian Garner) has made remarks that have resulted in the latter. Last night he took to Twitter to request that members of his fan base provide ketamine for his upcoming performance at Aisle 5 in Atlanta.
The tweet (which has since been deleted) quickly found its way to Aisle 5's management, who Garner said asked him to delete it from his account. In a series of subsequent tweets, he claimed that the request had been a joke. "I've been playing my sets super clear headed and not getting high," he wrote. "Been taking myself extremely seriously. Haven't had issues this entire year."
Levitation Jones will perform at Aisle 5 as planned on Saturday, November 10th with St. Petersburg, Florida DJ/producer Mystic Grizzly on support. Find more information of purchase tickets here. 
Image credit: Ed Mason Media
FOLLOW LEVITATION JONES:
Facebook: https://www.facebook.com/LevitationJones/
Twitter: https://twitter.com/levitationjones/
Instagram: https://www.instagram.com/levitationjones/
SoundCloud: https://soundcloud.com/levitationjones