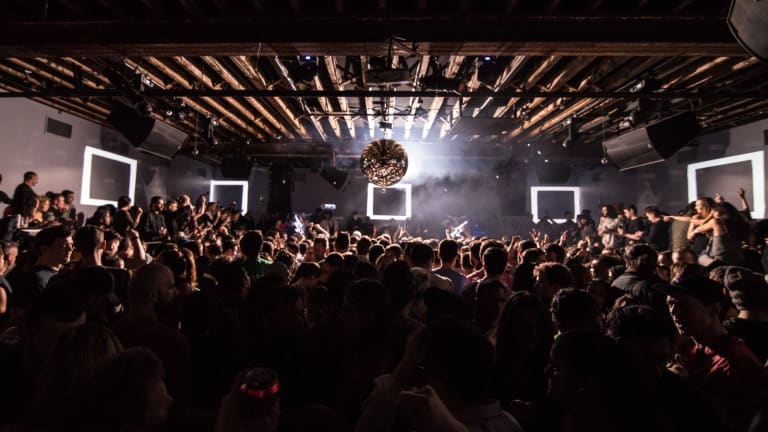 We All Just Want a Safe Space: LGBTQ+ Nightlife and EDM are Here to Stay
Neither of them are going anywhere anytime soon.
Two things that consistently are in the headlines today are LGBTQ+ rights and President Trump. Political jargon aside, today it's more important than ever to come together and become unified, love and accept one another, and let love conquer hate. Because like him or not, President Trump has said some malicious things towards multiple groups of people. But the focus of this is not to toe party lines, it's to recognize that dance floors are community gatherings for diverse groups of people and that it's important to allow these communities to flourish.

The nightlife and clubbing scene is really dependent on what your mindset is when you step foot in the club. You can go into it with an open or closed mind; it really depends on what your end goal is. Do you want to make a new friend or do you want to just go in, dance a bit, and then leave? It's similar in a sense of trying a new restaurant: Are you going to stick with the usual burger and fries or are you going to try something new? It's completely up to you.
I recently attended a concert and witnessed first-hand at how the nightlife and LGBTQ+ people are bonding together in the ever-evolving EDM culture. I saw a lot of the 18-21 year-old age group at this concert. Some of them looked quite shy and others looked like professional clubbers. In any sense, they looked like they felt at home; they felt safe. For me, EDM culture is (and hopefully always will be) an all inclusive culture. We all know what it's like to be excluded from something no matter how big or small it is, and like my partner and I, they came to the concert to have a good time, enjoy themselves, and throw any negativity out the window. Labels for our fellow clubbers are swiftly being removed, judgements are on the downfall, and love is really starting to win.
In an interview with The Fader, Honcho co-founder Aaron Clark was asked about what he considers the parties that he holds at Honcho to be in Trump's America. His response sums things up superlatively.
This is just a small selection of a group of people that just so happen to work tightly together. We're one story amongst many. My role, at least from the way I view it, is to protect this culture and help it keep going for generations. I'm sure it will evolve again and again and again and that's cool, but we've learned a lot. We need to pass these things on. That's kind of how I look at it. They're places of community.
Honcho is a monthly gay party that takes place at Hot Mass. "It's the one party a month where anything goes," says Clark. "Honcho has its own brand; it's a special ode-to-the-bathhouse night." Hot Mass is a once-in-a lifetime party experience that happens every Sunday from 2 to 8am where a gay sex club called Club Pittsburgh welcomes in roughly 150-300 straight men and women. And, well, I'll leave you to speculate what happens next.
Many queer-friendly concert promoters like Discwoman strive to create a safe place and events for LGBTQ+ people. Discwoman is a trio of women consisted of Frankie Hutchinson, Emma Burgess-Olson, and Christine Tran. Discwoman is one of the most progressive, all-inclusive promoters out there. Even in Trump's America, with progress moving much slower than the former, there are people out there that strive to create that safe place and events for all people, especially LGBTQ+ people.
Clubs and music venues alike should be places of community, acceptance, and love. And all people involved in the nightlife scene need to work together in order to continue to evolve and "protect this culture and help it keep going for generations." Like many other groups of people around the world, the LGBTQ+ and nightlife scene are writing their own stories, and it's vital that we continue to proceed with progress, open-mindedness, love, and support.