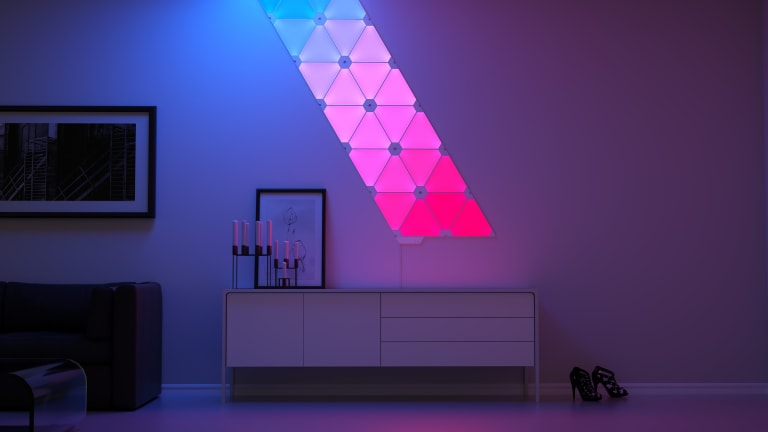 Light Up Your Own Gig with These Wifi Controlled Light Panels
Looking for something to light up your next house party? Nanoleaf newest product could help you out!
Have you ever tried throwing your own rave or house party and just felt like something was missing? You have the DJ, the equipment, the usual party accessories, etc. What if you have everything you need to have your own rave except exceptional lighting. Now in some cases, it may be best to not have any extra lighting (especially if you're trying to keep your party under wraps) but for those of you looking to throw an over the top rave, we have a product that will be perfect for lighting your day.  
Nanoleaf is a company that specializes in LED lighting products and a while back, they released a product that could add color to any party. The Nanoleaf Aurora is a  group of connectable light panels that can shine a variety of colors. 
To be specific, a recent update of the Aurora gives the user access to a variety of different lighting and music controls for the panels. That update is called Nanoleaf Rhythm Edition. This is an addition to the light panels and helps them use color to react to a variety of music in real time.  In conjunction with Nanoleaf's Smarter Series app, the user can create different scenes that blend a variety of colors together that will sync with the music.
To take it a step further, you can set a schedule of times when you want the panels to start playing and share your created scenes with an online community of other Nanoleaf users. Last but certainly not least is its compatibility with virtual assistants like Siri, Alexa or Google Assistant. Using any of those assistants can instantly activate a scene on the light panels.  To get a glimpse of what these panels can do, watch the video below.
The cost of a basic Nanoleaf set of panels plus the rhythm kit is $229.00 US so it's definitely not the cheapest lighting solution for your party but if you really want to be bold, these could be the party accessory that takes your show over the top. 
For more info on the Nanoleaf and all of their products, you can find their website here.  
What do you guys think? Is the cost keeping you from trying these out or are you running to add them to your next party? 
H/T: Android Police