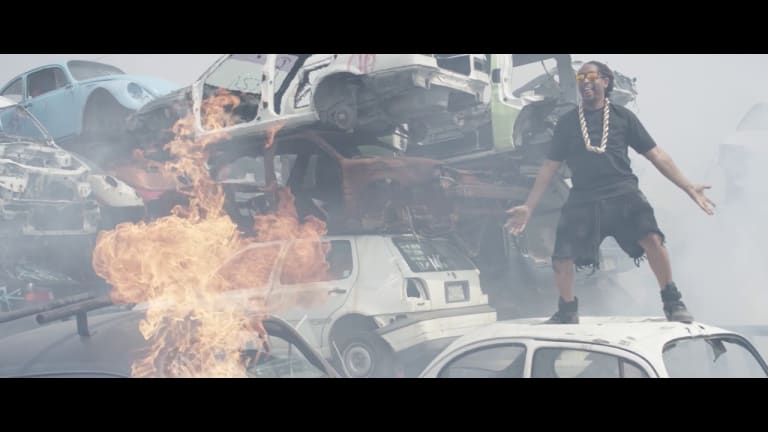 Lil Jon and Skellism's 'In The Pit' Gets Thrown Out of the Pit at Clubs
Club owners are scared for others' safety when raving, which is why 'In The Pit' is out.
Lil Jon is among a pool of artists that can get a crowd to go absolutely insane. His powerful upfront vocals and energy he puts into each song are among the reasons why he's been successful. Songs like "Turn Down For What" and "Shots" are among the most memorable, but "In The Pit" with Skellism (feat. Terror Bass) throws his previous tunes into the pit.
When Lil Jon and Skellism play the clubs, the clubs are telling them not to play "In The Pit" because the crowd gets way too obnoxious. "If I play it in a bottle service club, the owners will be like, 'What the fuck is wrong with you? You're trying to tear up my club.' I did the crunk movement, and it's the same feeling now as the crunk era - that got people too crazy, too fucking wild, fighting and all kinds of shit. My whole career has been: I make music for the club to go crazy," Lil Jon told Billboard.
"In The Pit" starts out pretty subtle, but then Lil Jon comes in and starts heating things up. It builds and then drops so the mosh pit can get to moshing. The drop features a 100% Terror Bass sounding drop, which consists of screaming bass and mid-bass and Lil Jon's vocals saying "push a motherf**ker in the pit" over and over. Needless to say, this is an interesting tune that's pretty interactive and inclusive.
Skellism's Francisco Romo told Billboard, "We can't play it in the middle of sets anymore because half of the people end up getting kicked out by security."
Skellism dropped it at Sunset Music Festival this year, and here's what happened:
The music video also is a giant mosh pit. You can listen to "In The Pit" from the safety and comfort of your own home below.
H/T: YourEDM