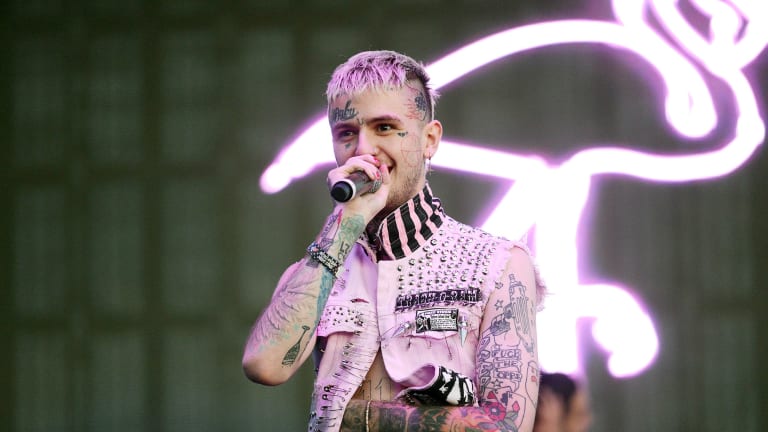 Industry Round-Up: Lil Peep's Passing, Forbes 30 Under 30 & More
Google is finding loopholes around major labels, Lil Peep's untimely passing, and EDM finds its way into Forbes 30 Under 30.
This week in music was a fruitful one. We're slowly beginning to see investments from major companies like Google investing money in smaller, independent labels to fight against the major labels. Recently, Monstercat's release of Marshmello's "Alone" went platinum, so it's great to see smaller labels doing big things.
Google is creating a loop hole around major labels
Independent labels are popping up like dandelions in your backyard. The push against major labels such as Warner Music Group, Sony Music, and Universal Music is becoming more promising, and companies like Google are investing tons of money to curb the current cartel on music industry influence. Artists like Chance the Rapper have chosen not to sign to a label for that reason, and he's still proven to be successful with a net worth of about $9 million.
There are pros and cons to the bigger labels, but the cons are quickly outweighing the pros for companies like Google. According to Digital Music News:
"Recording labels represent a major complication for Google Search and YouTube, both of which thrive when copyright is unrestricted. Accordingly, Google seems ready to do away with them entirely." 
This is why former Interscope Records president Steve Stoute, 20th Century Fox, and Andreessen Horowitz pitched in to raise $70 million for United Masters, a 40-person team in San Francisco, California that will assist in the promotion of rising artists to distribute their music to services like Spotify, Apple Music, YouTube, and others.
Steven Stoute, United Masters' founder states:
"We want to build a business that helps musicians, which is my passion, and also helps brands find a much more specific way of investing their money in the category of music." 
Fans react to Lil Peep's untimely passing
With the unexpected passing of Lil Peep (Gustav Åhr), an up-and-coming rapper from Long Beach, New York, we are faced with yet another issue of substance abuse within the music industry and world. Details about his passing haven't been released, but The Guardian cites a suspected overdose. A few months prior to his passing, Peep released his debut, full-length album, Come Over When You're Sober, Pt. 1. Early in 2016, Sarah Stennett, First Access Entertainment CEO, partnered with Peep and issued a statement about the rap star's passing: "I am shocked and heartbroken. I do not believe Peep wanted to die, this is so tragic. He had big goals and dreams for the future which he had shared with me, his team, his family and his friends. He was highly intelligent, hugely creative, massively charismatic, gentle and charming. He had huge ambition and his career was flourishing." 
EDM finds the spotlight in Forbes '30 Under 30'
Forbes recently released their 30 Under 30 list for 2018, which consists of 30 industry professionals in their respective industries who've achieved incredible success in their career field. The music 30 Under 30 list consists of artists like Joe Jonas, Khalid, Marshmello, Migos, Mike Posner, Emily Warren, and more. Check out the full list here.
Facebook announces new Creator App
Lastly, Facebook is gearing up to unleash a few tools for Facebook Creators to help them garner bigger audiences. Announced on November 16, 2017, the Facebook Creator App will give creators the power to make new content for their profiles right on their mobile device. Among the features within the Facebook Creator App will be Live Creative Kit, Community Tab, Camera & Stories, and Insights. Furthermore, Facebook announced its Facebook for Creators website, which is where "creators can find resources and tips on how to create great videos, connect with fans, and grow on Facebook." The website will act as a go-to resource for content creators to learn how to leverage themselves and their content on the platform. "We are excited to see how creators use these tools to share video, interact with their followers, and grow their community on Facebook. We are just getting started, and look forward to continuing to work collaboratively with creators to make their experience on Facebook even better," states Facebook about its new creator services and applications.
H/Ts: Rolling Stone, Digital Music News, Billboard, and Forbes