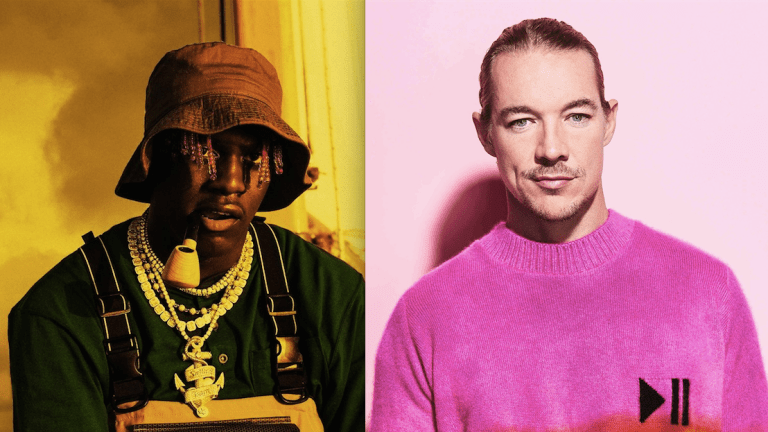 Lil Yachty Says He's Heard Diplo's Unreleased Recordings as a Rapper
Is there any popular music genre Diplo hasn't touched?
Only hours after Diplo shocked the music world with the release of a country-inspired track, Lil Yachty has revealed that he has even less uncharted territory to explore. According to the Atlanta rapper, Diplo (real name Thomas Wesley Pentz) has tried his own hand at rapping and even has some of it recorded.
Lil Yachty (real name Miles Parks McCollum) shared the revelation in a reply tweet to The FADER's article on Pentz' debut single under his Thomas Wesley project. According to McCollum, Pentz' rap recordings even show promise.
Diplo hasn't expressed more than a passive interest in stepping into the emcee role in his own music. All that can be found online are videos of him freestyling that, by most hip-hop fans' measure, leave something to be desired.
It remains to be seen whether Diplo will debut as a rapper or keep the recordings Lil Yachty mentioned under wraps.
FOLLOW DIPLO:
Facebook: facebook.com/diplo
Twitter: twitter.com/diplo
Instagram: instagram.com/diplo
SoundCloud: soundcloud.com/diplo