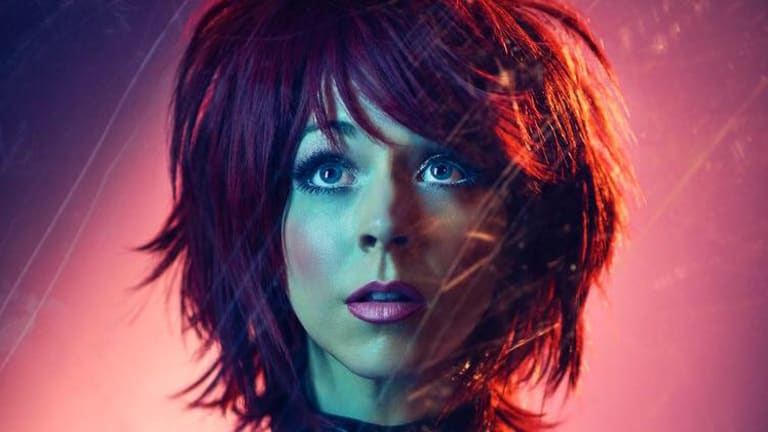 Lindsey Stirling Hosts Virtual Reality Concert On Twitch
Lindsey Stirling played music from her new album and more.
Ahead of her forthcoming album Artemis, Lindsey Stirling took to Twitch to perform a virtual concert. 
The virtual reality show digitized Stirling into an avatar as she played a set full of her biggest releases to date in addition to new records from Artemis including her recently released single, "The Upside."
Stirling wore a bodysuit that tracked her movements in real-time. The instrumentalist and dancer put on a uniquely immersive performance navigating through virtual environments while playing her violin. 
Stirling's audience appeared as a collection of stars overhead as she played. Between songs, Stirling took time to acknowledge viewers' comments and answer questions.
Performances in virtual reality are rapidly becoming the next cutting-edge frontier for artists. Earlier this year, Minecraft hosted a virtual festival featuring numerous electronic artists. Immediately thereafter, Marshmello hosted the largest virtual concert to date within Fortnite. 
The link between electronic music and gaming has always been strong, but the integration between these two fields is reaching a new level. Innovating on the ideas of those who came before her, Stirling's approach to her own virtual reality performance was uniquely executed and ultimately proves there is still much to be explored in this sector.
Lindsey Stirling's full studio album Artemis arrives on September 6th. 
FOLLOW LINDSEY STIRLING:
Facebook: facebook.com/lindseystirlingmusic
Instagram: instagram.com/lindseystirling
Twitter: twitter.com/lindseystirling
Soundcloud: soundcloud.com/lindseystomp