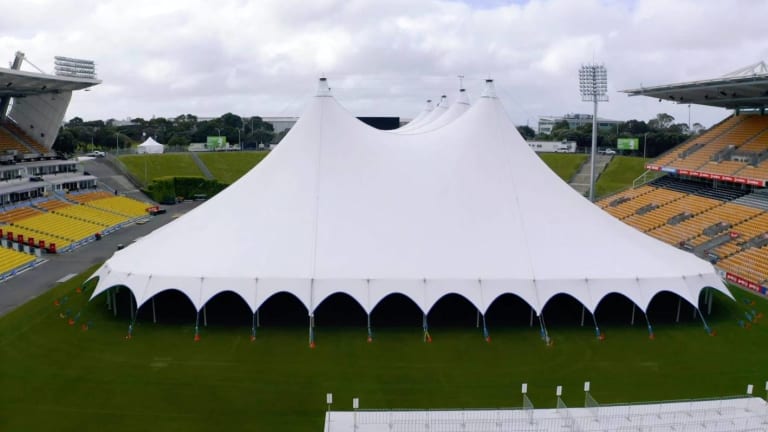 At Least Four Attendees of Auckland's Listen In Land in Hospital
Listen In faced challenges as it opened up to attendees over the weekend.
At least four concert goers attending New Zealand's Listen In Festival reportedly landed in the hospital. Of the four, three were hospitalized arrived in critical condition due to suspected drug consumption at the event. According to Auckland Hospital, those attendees are now stable. 
Organizers describe Listen In as "a concentrated version of Listen Out, Australia's primary national dance festival." The event included performances by Flume, Schoolboy Q, Diplo and is held at Mount Smart Stadium.
In video footage sent to Newshub, attendees were additionally seen climbing onto the Marquee tent. Although it towered 25 meters tall, a few concert goers scaled the structure. Reports suggest additional attendees may have been hospitalized in relation to non drug related injuries, but the number is inconclusive at time of writing. 
According to Auckland Stadiums director James Parkinson despite the handful of hospitalizations and select emboldened attendees, these were not a characterization of the event overall. Parkinson commented "We had very good security measures in place, which meant the vast majority of the over 20,000 crowd had a great night."
FOLLOW LISTEN OUT:
Facebook: facebook.com/listenout
Instagram: instagram.com/listenoutaus