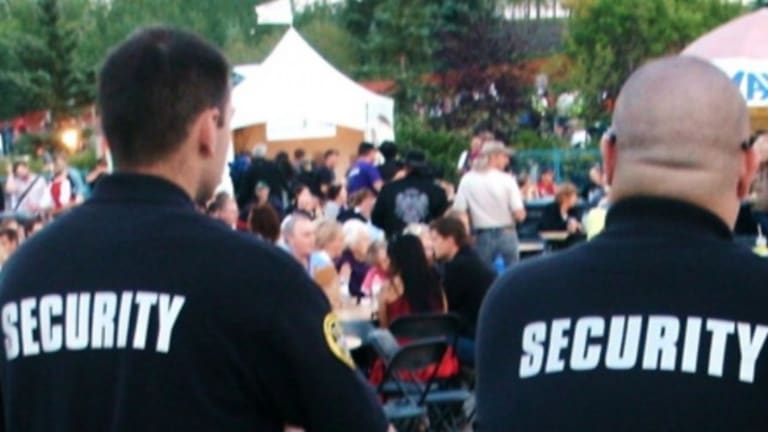 LIVE NATION REVEALS THAT IT WILL NOT DRASTICALLY INCREASE SECURITY MEASURES AFTER MANCHESTER
Concerts are meant to be safe spaces.
In wake of the horrific Manchester attack, concert promotion titan Live Nation--the company behind festivals like EDC, Electric Forest, Lollapalooza and HARD Summer--has reportedly gone back and forth on whether to increase security measures.
On Monday evening, 22 May 2017, almost 21,000 people flocked to Manchester Arena to enjoy a performance by pop star Ariana Grande. In a dreadful turn of events, a bomb detonated by a suicide bomber led to the deaths of 22 people, while another 59 were rushed to the hospital, many in critical condition. The attack was claimed by militant group ISIS, although the validity has not been confirmed by authorities.
Humanity has clung together, with prayers and support raining into Manchester from all across the globe. The electronic music community stands in solidarity with Manchester as well. Many of us go to concerts as a safe space. A tragedy like the Manchester attack is a reality shock that makes many of us feel vulnerable attending shows.
In response to the attack, Ariana Grande has cancelled the rest of her tour, while organizer Live Nation has offered refunds to those who have purchased tickets. Moreover, given the UK has raised its threat level to "critical", TMZ reports that Live Nation intends to offer refunds to other major concerts in the region, such as Katy Perry and Iron Maiden, among others.
On top of that, it was initially reported that Live Nation it would be reevaluating its security measures, in order to ensure effective safety to combat the impending danger surrounding music events. One of the major caveats to the reported changes was restrictions on the size of bags allowed, as well as the implementation of CCTV surveillance. Fans worry that bringing bags of any sort may be discouraged, including camelbacks. Of course, with the new protocols, normal lines are expected to be more time-consuming.
However, as festivals like Bonnaroo (also a Live Nation event) responded that it would be pursuing slightly different security measures, it was clarified that Live Nation was not necessarily enforcing these measures at each and every one of their festival events. The following screen grab, taken by a Reddit user of a statement made by an alleged Bonnaroo representative, suggests that festival events still may have a monopoly over their own security.  
Despite several news outlets reporting the increased security measures, it looks as though Live Nation has pursued a pro-education stance as opposed to implementing full blown changes to security protocol.  
Live Nation organizes festivals like Austin City Limits, Bonnaroo, Camp Bisco and over 100 others across the globe, as well as single night shows on a similar worldwide scale. While public events always pose a possible risk, it's important that we educate each other and look out for one another in an effort to help prevent future tragedies.
Thoughts and prayers go out to the victims and families affected in Manchester. It is in trying times like these we must come together as one mankind and stand strong. If lines are longer at the next festival or show you attend, it is natural to feel a little frustrated, but bear with it. Remember, the heightened security is only to ensure your safety.