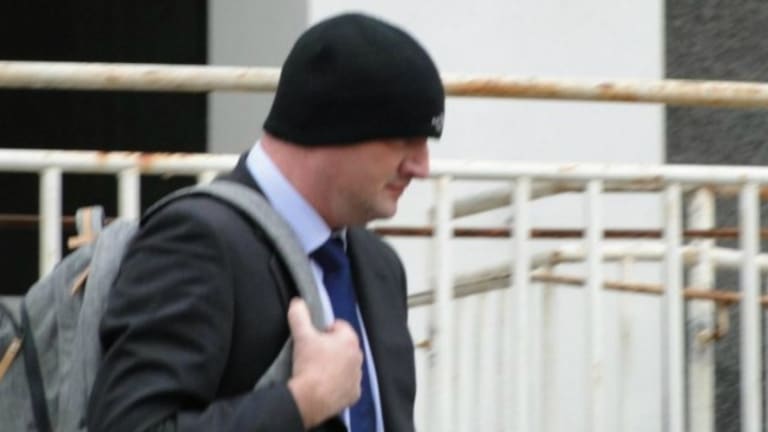 Live Nation VP of Finance and Strategic Initiatives Arrested for Using a Pen to Film Up Women's Skirts
Not only was this Live Nation VP, Andrew Macrae, filming up unsuspecting subway riders skirts but also secretly filming his female neighbor and house guest!
In today's world, gender relations aren't currently in the best place in general. But they seemed to be particularly strained in the entertainment industry at the moment. From the Harvey Weinstein scandal to the Bill O'Riley fiasco from not too long ago, women are beginning to gain the courage to come out and speak against men in influential and powerful positions and stand up for their rights.
At a time like this, another powerful figure in the entertainment industry has been exposed for being a peeping Tom. Andrew Macrae, a 43 year old Vice President of Finance and Strategic Initiatives at Live Nation Entertainment, was arrested on multiple counts of voyeurism.
Macrae was spotted by an off-duty Met Officer on the London subway using a pen camera to film between the legs of unsuspecting women on subway stations and in the subway. He had concealed the device smartly in a laptop bag but was caught by the off-duty officer due to his suspicious behavior.
According to what prosecutor Angela Mehadio told Camberwell Green magistrates:
"He had a black laptop bag on the floor, which was zipped up, and a black pen with gold trim poking out of it. The defendant seemed to be changing the angle of the bag, which he had placed between the legs of a blonde female wearing a red summer dress."
Upon further investigation into the matter, officers found approximately 49,000 more such images. The stockpile of images included those of him secretly filming a female neighbor and recent house guest, all of which were obscene in nature and spanning over a period of three years.
As per a detailed report by the Evening Standard, the married father earlier this week admitted to one count of "outraging public decency" between Clapham junction and Vauxhall stations on July 19, as well as seven counts of "voyeurism for the purpose of sexual gratification" for filming offenses over a period of three years.
Macrae worked at Live Nation from 2004 until July 2017, when he was fired after his arrest. In a statement from Live Nation they said:
"This matter is still before the courts and as such we are unable to comment on the case. We can confirm that these charges have been made against the individual personally and that he was terminated by Live Nation Entertainment in July 2017 following his arrest."
While they couldn't comment any further since the matter is still in court and Macrae is due for sentencing on November 7th in London, the entertainment giants went on the condem their senior employees behavior saying:
"Live Nation strongly condemns Macrae's acts and is outraged by his offensive and criminal behavior which has no place at our company, city or the world at large."
This is NOT ok, and it's about time men like Macrae are brought to justice and understand that!
H/T: Your EDM