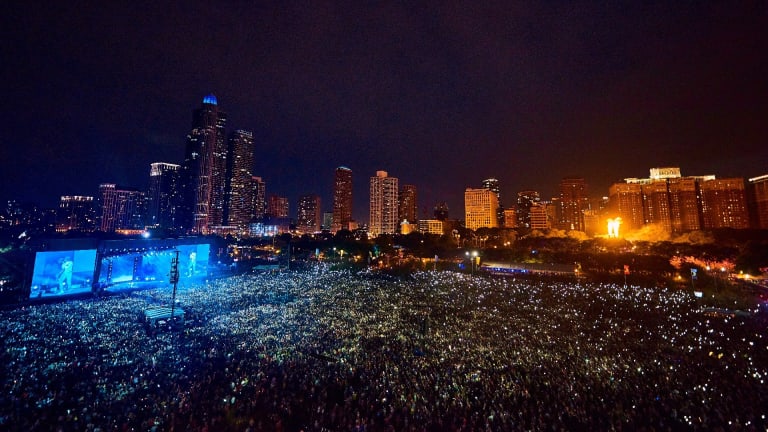 No Tickets, No Shame: Crowd Forces Entry into Lollapalooza
The mass infiltration of Lollapalooza 2019 was caught on video.
On its second of four days, Lollapalooza has been compromised by a mob of delinquent festivalgoers. The incident, in which a mass infiltration of the festival took place at one of the fences on its perimeter, was captured on video.
In the clip, dozens of individuals can be seen running toward and scaling the fence enclosing the festival grounds. They eventually topple it altogether and run straight in before law enforcement officials intervene.
The Lollapalooza 2019 lineup includes such EDM acts as The Chainsmokers, FISHER and Flume. The inaugural edition of the touring festival took place in 1991, and it didn't go on from 1998-2002. In 2005 it settled into its home of Grant Park, in Chicago where it continues to run through the present day.
Lollapalooza has not issued a statement on the incident and a spokesperson was not immediately available to respond to EDM.com's request for comment. 
UPDATE 4:18 PM CST: The Chicago Office of Emergency Management and Communications has issued the following statement:
Just after 2 p.m. today, approximately 50 people attempted to breach an exterior perimeter fence at Michigan Ave. and Balbo Drive. Both CPD and festival security responded immediately to the situation and resolved it within moments. As a result no one was able to gain entry to the festival.

We work closely with the organizers and event security to ensure the highest standards for perimeter security are in place at the festival. As part of our robust security plan, we have multiple layers of fences in place to prevent authorized entry into the festival.

The fences are secured and no one was injured.

We have adjusted our resources to reinforce the security along the outer perimeter, and CPD and the event security have also added additional bike teams.
FOLLOW LOLLAPALOOZA:
Facebook: facebook.com/lollapalooza
Instagram: instagram.com/lollapalooza/
Twitter: twitter.com/lollapalooza