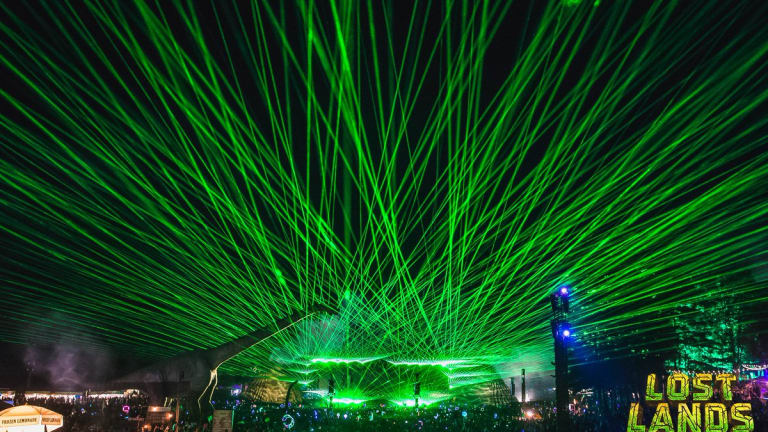 2 Confirmed Deaths at Lost Lands & Other Issues
Jeff Abel, aka Excision, finally spoke out yesterday in the Facebook group Excision's Headbangers.
Among rumors swirling all weekend of up to 9 alleged deaths, 2 have been confirmed at Lost Lands Music Festival in Ohio. The official statement from Lost Lands reads: 
Jeff Abel, aka Excision, finally spoke out yesterday in the Facebook group Excision's Headbangers. 
Randy Thorp, Licking County Sheriff, reported that medics responded to a call of an unresponsive male Saturday morning.
The man, identified as 24-year-old Ger Vang of Hickory, North Carolina, was taken to Licking Memorial Hospital. He was pronounced dead at 3:20 a.m. Saturday. Less than 24 hours later, another man, identified as 32-year-old Mario Symborski of Pontiac, Michigan, was also taken to Licking Memorial Hospital. He was pronounced dead at 12:05 a.m. Sunday.
While rumors of other deaths have been reported on the internet, none were confirmed at other coroner's offices. 
Adam Auctor of Bunk Police said tests of at least three different batches of cocaine at Lost Lands were positive for fentanyl, according to Rooster.com. 
"People were dropping like flies all weekend," Auctor said. "I watched a girl get strapped down to a gurney saying she was going to die." He saw a guy holding a girl screaming for help. "And that was in all of 3-4 hours," Auctor said.
In a Reddit post, Auctor also detailed why festival go-ers assumed they had been arrested when they had an interaction with security later on that weekend.
"Due to the presence of fentanyl-laced cocaine on the grounds as well as constant reports of ODs (confirmed by plenty of ambulances leaving the event) we decided to work outside of our normal boundaries - setting up in front of the sound camps late on Saturday / early Sunday morning. After about a half hour distributing kits at this location we were confronted by security."
"Strangely enough, the initial confrontation had nothing to do with test kits or vending. Security observed someone gifting one of our volunteers a bag containing an original Bunk Police grassroots hat from 2012. These are relatively sought after, so he was extremely excited... security thought it was a big bag of drugs so they rushed in on ATVs / golf carts, put several people up against a fence, and thoroughly searched them. I imagine this moment is what someone misconstrued as our volunteers being arrested. Suffice to say, no illegal items were found, and nobody was arrested."
"After the situation calmed down a bit security realized what we were actually doing, changed gears, and threatened to confiscate several hundred Fentkits, a cart full of reagent kits, and throw us out of the event for unauthorized vending. In the end, they decided that they "didn't have time" to go through with it and let us leave with our signage and supplies."
Narcan kits were also reported to be confiscated by several festival go-ers, and posts on Reddit stated that Bunk Police was asked to leave due to not being approved vendors. 
Multiple arrests were made for drug trafficking as well, with police believing at least one batch to be fentanyl mixed with cocaine according to the Zanesville Time Recorder. Their article details that at least 6 individuals were arrested for drug possession and/or drug trafficking, with the main illegal narcotics found including ketamine, ecstasy, and cocaine. 
Licking Township Trustees held a meeting at the township fire station Monday evening to complain about the loud music, nudity, and drug usage, according to the Newark Advocate. 
The trustees and residents complained about loud music during the early morning hours throughout the four-day event, which featured electronic dance music with '1 million watts of bass'. Some residents came to defend the Trickles and the event.
Resident Katie Lawhead told the trustees, "The noise was unbearable. You couldn't watch TV, couldn't sleep. It's a slap in the face to the people here. There was a guy walking around naked on drugs, people urinating on the side of the road, someone broke into a neighbor's fence. It was just chaotic. Something has to be done."
The Trickle family, owners of the Legend Valley venue, denied the allegations of loud music past 4am and other issues, while also promising to do better next year. 
"I made a deal with Lost Lands to quit the main stages at 12:30 a.m., and do small late-night stages in the campground," Steve Trickle said. "I know you could not hear stages after 12:30, as I personally monitor the neighborhood volume myself."
The Trickle family also stated that they had taken a range of additional precautions such as increasing on-site emergency services, an emergency helicopter on standby, detailed searches of people and vehicles for contraband upon arrival, hiring extra law enforcement, even going so far as to offer $500 to each of the 14 adjoining neighbors if they wanted to stay in a hotel for the weekend.
Licking Township Fire Chief Mike Wilson said, "I really think this concert kind of overwhelmed everybody. The amount of drugs up there alarmed me. I think the township should take a hard look at what we can do to get this thing under control."
While concerns are circulating that the festival won't take place in 2019, the organizers have signed a 5-year lease on the venue, so the next year is guaranteed to take place.