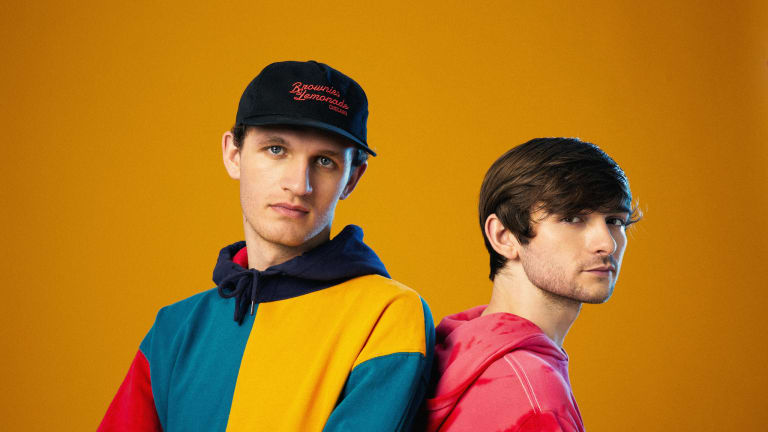 Louis The Child Postpone Release of Debut Album "Here for Now" Amid Nationwide Protests
"What we're experiencing right now is history."
Three weeks after the momentous announcement of their debut album Here for Now, renowned future pop duo Louis The Child have notified fans of the album's postponement. The delay was precipitated by the desire to focus on the fight against racial equality and justice amid ongoing protests in the wake of George Floyd's death at the hands of a Minneapolis police officer.
Taking to Instagram to share an official statement, Louis The Child announced a rescheduled release date of Friday, June 26th in lieu of its original date, which was supposed to be tomorrow, June 12th.
"What we're experiencing right now is history," the duo wrote. "Seeing people from all walks of life come together in support of the Black Lives Matter movement both in the streets and online has been absolutely beautiful, and we need to stay focused on contributing to this historic change."
"We've decided to hold off the release of our album until June 26th," they continued. "We're excited for you to hear it, but right now we need to keep our focus on this movement. We encourage you to keep your foot on the gas. Keep educating, keep donating, keep showing up in the streets with us, and remember to vote!"
You can check out the Instagram post below.
FOLLOW LOUIS THE CHILD:
Facebook: facebook.com/LouisTheChild
Instagram: instagram.com/louisthechild
Twitter: twitter.com/LouisTheChild