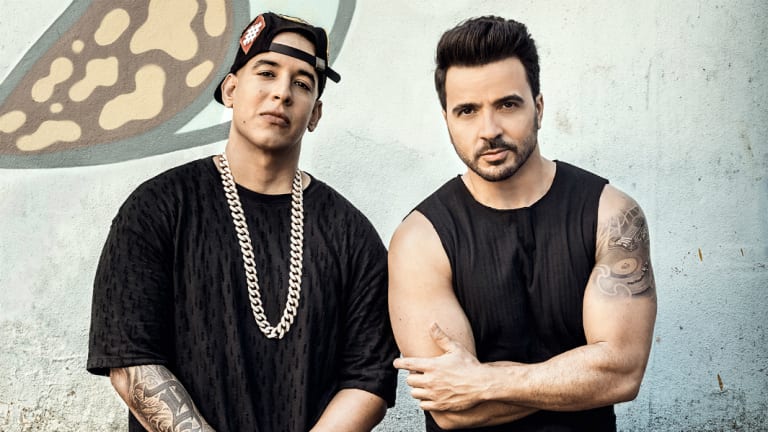 Luis Fonsi & Daddy Yankee's 'Despacito' Gets Temporarily Deleted From YouTube After Vevo Hack
5 billion views and... removed.
We've all heard Luis Fonsi's "Despacito." The hugely popular Spanish track, which featured Daddy Yankee, was briefly removed from YouTube after Vevo was hacked. Shakira, Selena Gomez, Taylor Swift, and Drake were also affected. 
"Despacito" recently garnered 5 billion views on YouTube. A few days after this milestone was announced, the video was ido (gone).
"Vevo can confirm that a number of videos in its catalogue were subject to a security breach today, which has now been contained," a Vevo spokesperson told Independent. "We are working to reinstate all videos affected and our catalogue to be restored to full working order. We are continuing to investigate the source of the breach."
During the video's brief disappearance, the still frame showed masked people aiming guns at the camera. The hackers are calling themselves Prosox and Kurio'sh. When you clicked on the video, you would receive a message that said the video was unavailable. The video has since been reinstated with the current views and statistics.
H/T: Independent