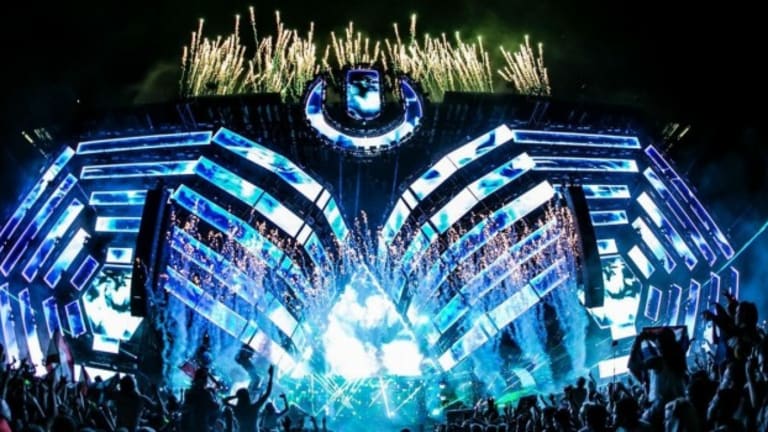 Check Out the Evolution of the Ultra Main Stage over the past 5 years!
Ultra's Main Stage has becoming the festival's crowning achievement from year to year!
Another year, another sold out Ultra Music Festival!
While most of us at this point are working to get the final pieces of our outfits in place, or going over our checklists to make sure we've got all of our festival essentials in order, others are out there meticulously working their schedules to ensure they can catch ALL their favorite acts in the span of those 3 days at Ultra Music Festival in Miami!
Perhaps one of the most exciting elements of attending the same music festival every year, is seeing how the stages transform and how the organizers up their game from previous years.
But creating awe-inspiring stages is no easy feat, and takes a hard working team of innovative artists to put together something as great as what we see, or shall I say experience! Each bulb is a tiny piece in a massive puzzle, and they all must work together to pull off a jaw-dropping experience!
Although Ultra has always been ahead of their time since the festival's debut 19 years ago, 2013 was when they really stepped it up their stage designs. Contrary to many other electronic music festivals that cater to a fantasy theme, Ultra Music Festival has futuristic, technological motifs. Whether you look at 'The Vortex' from 2013 or 'Pulsar' from 2016, Ultra main stage designs are always anticipated and greatly looked forward to. No wonder year on year days before the festival, stage designs manage to make their way out, and this year is no differenct. We don't mean to be playing spoilers here, but come on - you know you want a glimpse of that beauty before you see her in all her glory!
But before that, here's a Throwback to the stunning Ultra Main Stages from the past few years. These stages have played host to a number of defining moments in the Industry! Last year, Tom Morello and Deadmau5 performed with Pendulum during their reunion set (!!). Justin Bieber with Skrillex and Diplo closing out UMF 2015, Usher with Martin Garrix, and Madonna introducing Avicii a few years before that! We could just go on and on with these…
2013
2014
2015
2016
After gawking at these beauties of the past, we can't wait to see this stunning Ultra 2017 main stage transform when it kicks off all guns blazing on March 24th when UMF Miami '17 commences. From what we see, the top and lower tiers of LED panels seem to be at a 45 degree angle of sorts faced toward the middle of the stage as if arching inwards from either side, while the mid-tier panels are sort of wavy. This stage however is still incomplete, so it's still early to say what a totally finished production will look like, but this teaser sure has us getting pretty damn excited!
2017
Tell us which stage design is your favorite!