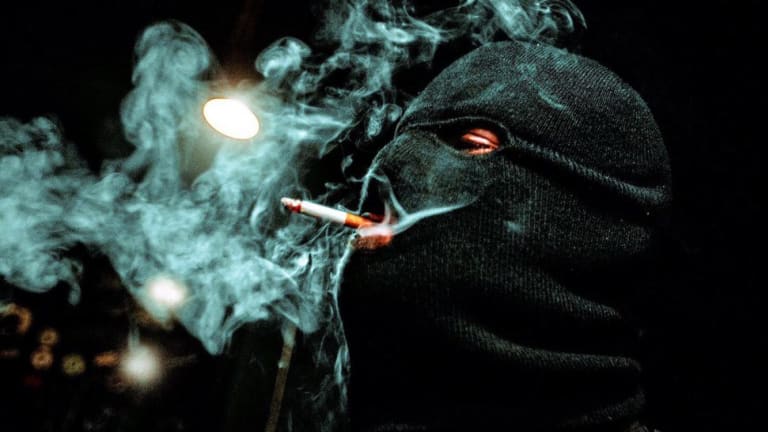 Malaa Apparently Stages Own Arrest in Stunt at Bassmnt in San Diego
The Twitterverse was quick to debunk clips of Malaa being detained behind the decks.
A performance by Malaa at last night's Bassmnt event in San Diego was cut short by the cops - or so it appeared. Video of the masked DJ/producer getting taken into custody mid set has circulated, but fans have been quick to point out inconsistencies.
For starters, the apparent police officers did not remove Malaa's mask prior to cuffing him and escorting him offstage. Being that anonymity is a key element of the Malaa brand, it would have made for a convenient oversight on their part.
Additionally, one of the officers has also been recognized from a prank by vlogger David Dobrik in which he led his roommates to believe they were being arrested. 
A staged detainment certainly fits well within the rest of the themes around the Malaa project. Between efforts with titles like Illicit EP and Illegal Mixtape, the G house/bass house artist certainly hasn't tried to avoid any association with criminality.
If Malaa's arrest at Bassmnt was indeed a stunt, it remains to be seen what sort of announcement will follow in the coming days.
UPDATE: EDM.com has matched up the face in both videos with a photo of Officer Burke, a cop character for hire via talent/prop rental service Cop Shop L.A.
FOLLOW MALAA:
Facebook: facebook.com/malaamusic
Twitter: twitter.com/Malaamusic
Instagram: instagram.com/malaamusic
SoundCloud: soundcloud.com/malaamusic