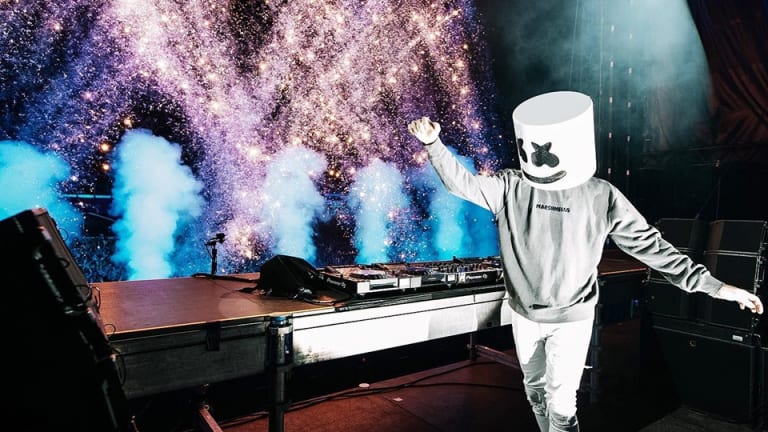 Marshmello has Signed with WME after Leaving UTA
Mello's time with United Talent Agency is no more.
In 2018, United Talent Agency acquired Circle Talent Agency, bringing EDM's helmeted superstar Marshmello (who is all but confirmed to be Christopher Comstock of Dotcom fame) into the fold. Now, after only a year, mello has left UTA and signed with the William Morris Endeavor (WME) agency. 
WME is the longest-running talent agency in history, formed in 1898 (yes, eighteen ninety-eight). Spanning everything from music to sports, fashion, events, and more, Comstock's new agency provides potential for multiple new endeavors beyond just his music career. 
Digital Music News wrote that WME will negotiate Comstock's television and film appearances, record contracts, live performance contracts, and business dealings. This is not only a great opportunity for Comstock - whose talents extend into eSports, merchandising, and more - but for WME, who have the avenues to put together events that span that entire breadth of categories. 
Marshmello's popularity worldwide seems almost unparalleled, with the musician reaching everyone to hardcore EDM fans to young Fortnite players and more. He's even just released his own mellogang App. 
Comstock will be competing alongside world-renowned streamer Ninja in the Fortnite World Cup beginning this Friday, and playing multiple dates at his KAOS Dayclub residency in Vegas. 
H/T: Your EDM
FOLLOW MARSHMELLO:
Facebook: facebook.com/marshmellomusic
Twitter: twitter.com/marshmellomusic
Instagram: instagram.com/marshmellomusic
SoundCloud: soundcloud.com/marshmellomusic