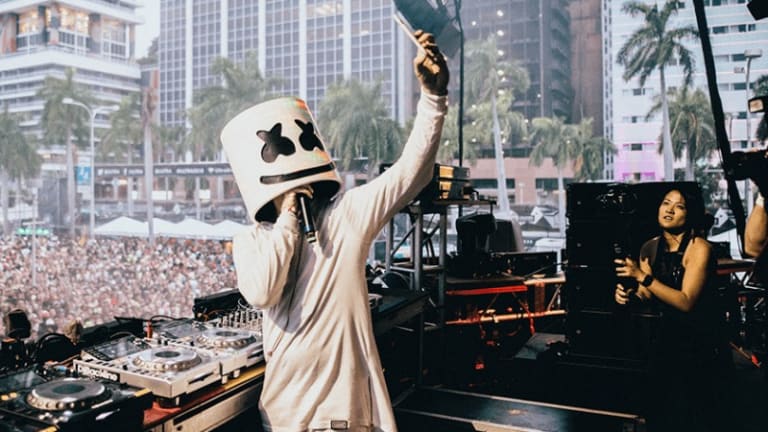 Marshmello Releases 2019 Year End Mix
Marshmello's recapping his biggest year on record yet with the help of some friends.
Marshmello has soundtracked the end to your year with his first mix in quite some time. The masked producer's "2019 End of Year Mix" features some of the top dance music tracks from the masked producer's established peers as well as emerging newcomers to the scene.
The full tracklist, which can be seen on 1001 Tracklists, of course includes a healthy dose of the songs that shaped Marshmello's groundbreaking year. Marshmello found synergy with several mainstream artists across genres from Kane Brown on "One Thing Right" to A Day to Remember on their collaboration "Rescue Me." Along the way he still managed to spend a lot of time working with the next generation of bass music artists such as TYNAN on their collaboration "Earthquake."
Additional rising artists featured include Blanke, Holly, Karra, and Slushii's recently announced side project sapientdream.
The full mix is a high energy recap of the year and a highlight reel for Marshmello specifically who is closing out arguably his biggest year in the spotlight yet.
FOLLOW MARSHMELLO:
Facebook: facebook.com/marshmellomusic
Twitter: twitter.com/marshmellomusic
Instagram: instagram.com/marshmellomusic
SoundCloud: soundcloud.com/marshmellomusic